Who doesn't want discount codes for products they already use and love, or new things they want to try?! As an influencer & blogger, I have the opportunity to work with a variety of brands that I love. Several of these brands have provided me with unique discount codes to share with all of you as a thank you for supporting me, as well as using their products!
I have listed each brand along with my code and the discount that it will provide you. Please know that I only work with companies that I love and respect and personally use, and that align with my mission for Wellness For The Win. Enjoy! : )
Disclosure: I do receive a small amount of commission from several of these brands when you use my code. Thank you again for supporting Wellness For The Win & helping me continue to do what I love!
You can shop my Amazon favorites, my Instagram feed & my LTK profile here.
Daily Harvest
Daily Harvest offers a variety of healthy, frozen products ranging from overnight oats, to smoothies, to harvest bowls, to lattes and more! I love their products and they are so convenient to have on hand when you want something healthy and quick!
Click here to read my full blog post about Daily Harvest, why I love them & my favorite cups!
Code: wellnessforthewin
Deal: up to $40 off your first box! — $25 off 9 items, $30 off 14 items, $40 off 24 items!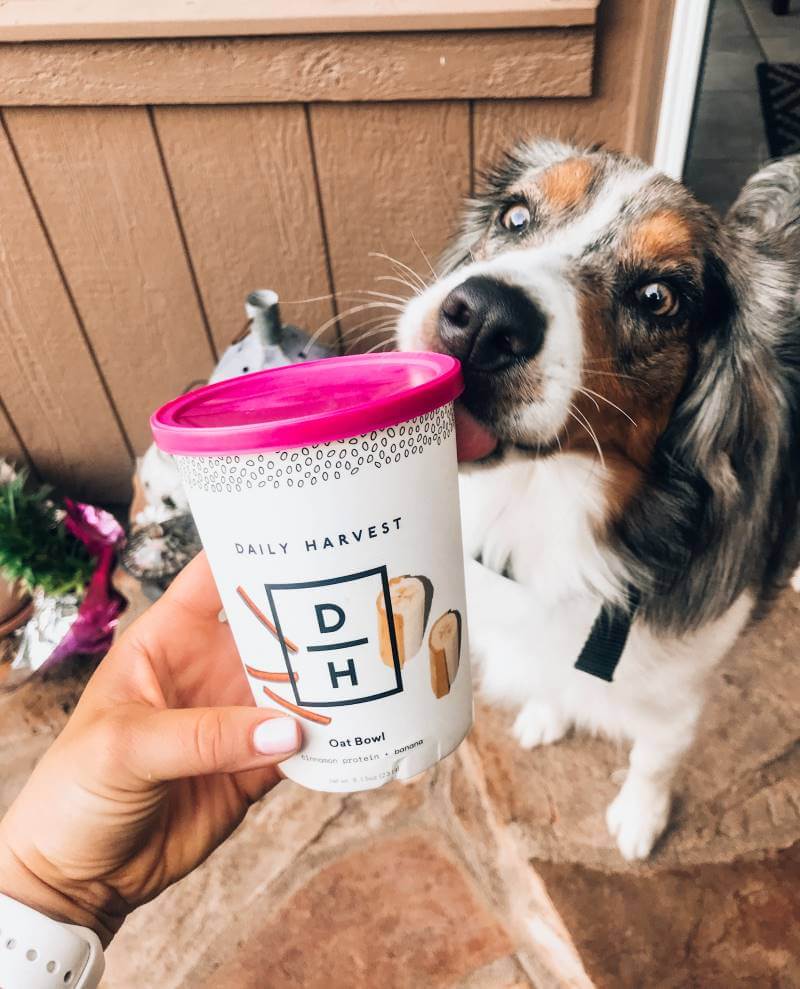 Charlie Hustle
Charlie Hustle is a local business that sells tons of Kansas City & Midwest shirts, many of which are sports-related, but they have tons of fun options. They even have dog collars and other accessories!
CODE: WELLNESSFORTHEWIN
DISCOUNT: 20% off regular priced items
OffBeat Butters & Clean Simple Eats Protein Powder
I am in LOVE with Off Beat Butters nut butters – so so good. My favorite flavors are: salted caramel, cinnamon bun, Aloha, midnight almond coconut and monkey business! LOVE these on top of my blueberry baked oatmeal and in my overnight oats.
I also love Clean Simple Eats protein powders. My favorite flavors are Simply Vanilla, Cake Batter and Snickerdoodle. I also enjoyed Chocolate Peanut Butter and Coconut Cream! Try them in my Healthy Green Smoothie Recipe or Banana Peanut Butter Smoothie!
CODE: wellnessforthewin for both OffBeat Butters and Clean Simple Eats
Discount: 10% off (affiliate/commissionable code)
ONLY works on the Clean Simple Eats website – click here to shop!
LoveHandle Phone Holder
LOVE my LoveHandle holder for the back of my phone. I love it more than Loopy because you can still lay your phone flat. It also has a super strong magnet on the back AND a little kickstand so you can prop your phone up – possibly my favorite feature. Works on any phone case, tons of cute styles available. It's the best!
You can use my affiliate code WELLNESSFORTHEWIN to save 10%.
Vooray Bags
So many great options here — love all of the things I have from them including the fanny packs, mini backpack, Alana and trainer duffels. Great for traveling, going to the gym, packing pump parts; I know a lot of pumping moms, teachers and nurses all love their bags for throwing allll the things in! All very affordable, too.
Use my affiliate code WELLNESSFORTHEWIN to save 10% off your purchase!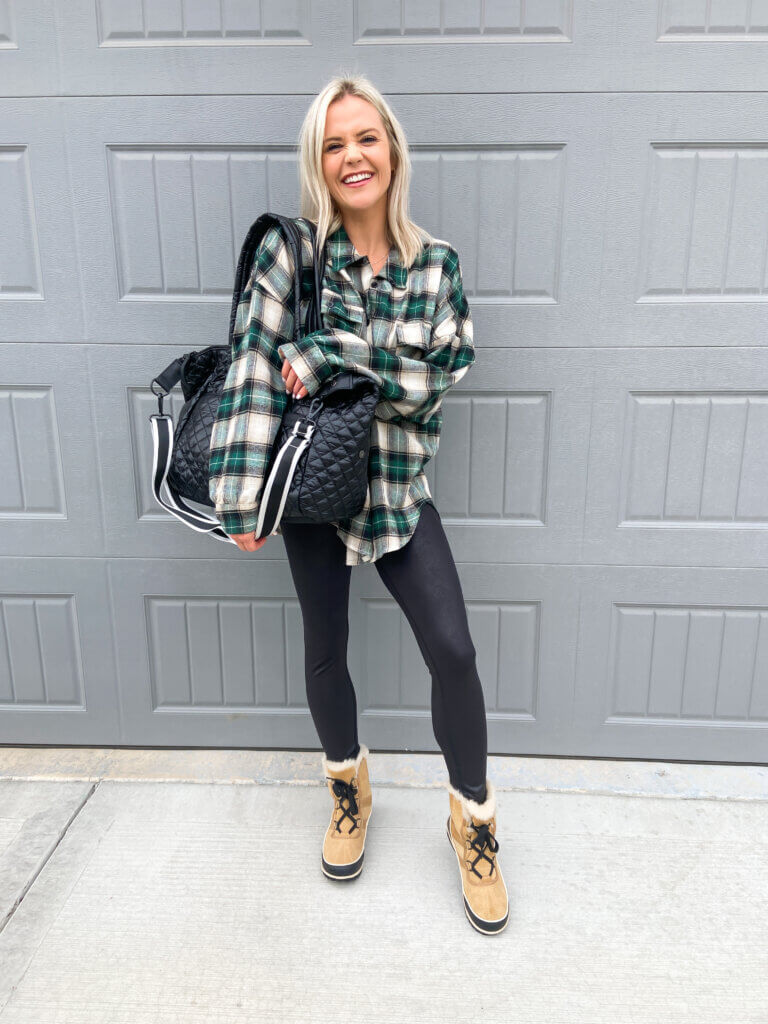 Clean heart maids – kansas city cleaning service
Absolutely LOVE Clean Heart Maids for house cleaning! Highly recommend them!
full circle prenatal (Now fullwell fertility)
I have used Full Circle Prenatal supplements since TTC for Rhett. I took them all throughout my pregnancy and continue to take them postpartum while breastfeeding. I have never had any issues with nausea from taking these supplements and I LOVE that they contain evidence-based doses of essential nutrients to help support my + my baby's health. They were created by a Registered Dietitian who specializes in women's health and they are third-party tested and amazing quality.
Because they contain optimal doses of all the important nutrients, it does require taking 8 pills per day. I spread mine out into 2 doses of 4 pills (at breakfast and lunch, or whenever it works best for your schedule).
My code WELLNESSFORTHEWIN gets you 10% off – click here to shop!
Click here to read my blog post all about supplement recommendations and FAQs.
NEEDED – SUPPLEMENTS FOR PREGNANCY/POSTPARTUM AND WOMEN'S HEALTH
This brand has some amazing, high quality supplements to offer that are all evidence-based and are third-party tested — so, so important when taking supplements!
The last few months of my pregnancy + now postpartum, I have been taking their probiotic and I've been super happy with it. It contains targeted bacterial strains that support mom + baby, cultivate healthy vaginal and gut microbiomes, and more.
They also have a prenatal that contains optimal doses of important nutrients needed during pregnancy. It comes in a powder form that you can easily mix into smoothies, oatmeal, etc. They now have a capsule form available as well.
I LOVED their flavorless collagen powder and have used it in smoothies a ton.
Needed also has an omega-3 supplement and iron supplement. So many great options that are wonderful for women who are TTC, pregnant and postpartum. Always talk to your doctor and/or dietitian about your individual needs.
CODE: WELLNESSFORTHEWIN (affiliate)
tubby todd baby products
We love so many of the Tubby Todd products! Rhett has super sensitive skin and these products have been great. We especially love the All Over Ointment and use it all over (hence the name) on dry/red patches, etc. It also worked great for his cradle cap in the earlier months.
USE THIS LINK FOR 10% OFF! – affiliate
MYX FITNESS BIKE
I've had the MYX Fitness bike since the middle of my pregnancy in 2020 and absolutely LOVE this thing. There are soooo many awesome workout options both on AND off the bike. I love the variety and all of the instructors are so positive and motivating, and I love that they encourage you to focus on the benefits of exercise like how you FEEL and being strong, rather than calorie burning/changing your body/weight loss. Highly recommend getting the package that includes the large workout mat + weights.
USE MY AFFILIATE LINK TO PURCHASE! CLICK HERE
LIQUID IV
We have been really loving Liquid IV lately! They have tons of products to choose from but we usually go with the hydration multipliers and our favorite flavors are Strawberry and Lemon Lime. After that, we like passion fruit and guava.
I am personally using it while breastfeeding and I think it is fine for pregnancy also, but of course if you have questions or concerns about it, ask your doctor!
CODE: WELLNESSFORTHEWIN
DISCOUNT LINK – CLICK HERE FOR 25% OFF AND FREE SHIPPING (code automatically applied)
EVOLVE MEAL PREPPED MEALS
Evolve has a wide variety of meal prepped meals that you can get delivered to your doorstep. They have lots of yummy options for breakfast, lunch/dinner and snacks that are super clutch on busy weeks or in busy seasons of life, i.e. when you have a newborn! These were really helpful for us during that stage and we especially loved having them for quick lunches. Ethan loves the buffalo mac and cheese the most (and really all of the cheesy pasta type dishes), I love the old fashioned chicken salad and the cauliflower chicken fried rice! Their granola mixes are also delicious, as well as their paleo bites.
CODE: WELLNESS15 — use this link!
BADA BEAN SNACKS
Delicious snacks made of beans that are crunchy and come in so many flavors! Good source of protein and fiber and Ethan and I love them.
JOJO'S CHOCOLATE
Absolutely LOVE Jojo's. I'm a huge fan of the peanut butter chocolate and Ethan likes the kind with cranberries and pistachios! You honestly can't go wrong. Love the mini bars too for a little sweet treat.
ALOHA moment PLANT-BASED PROTEIN BARS
These protein bars are allergy friendly (gluten free, dairy free, soy-free, vegan) and they are super delicious. I love the chocolate chip cookie dough, peanut butter chocolate chip and chocolate fudge brownie!
Further Food Collagen
Collagen is a type of protein that is naturally found in our skin and other connective tissues, and we start to lose it as we age. Some people like to supplement with it to strengthen their hair, skin and nails. What I love about collagen peptides is that they are flavorless, odorless and dissolve easily, so they can be added to anything.
I like to add them to oats, smoothies or baked goods — things that wouldn't normally have much protein. A lot of people love adding them to their morning coffee! They do not have any added sugars or fillers; it is just straight protein! Further Food has a grass-fed, pasture-raised bovine option, as well as a marine collagen option. They also have a vanilla and chocolate flavor, and I'm obsessed with the vanilla and use it almost daily! I love the chocolate in these PB&J oats.
Code: Wellnessforthewin
Deal: 10% off
G2G PROTEIN BARS
G2G bars are delicious, healthy and packed with protein! Not overly sweet, but extremely satisfying. Use my discount code to try them out yourself! See the picture below for the different flavor options.
Code: wellwin
Discount: 20% off
RECREATING RAYS SPRAY TAN STUDIO: SELF TANNING PRODUCTS
Recreating Rays, where I get my custom airbrush spray tans in Kansas City, recently created their own AT-HOME tanning products and they are amazing. They are the same as the formula they use in studio, so the quality is GOOD. All natural ingredients, no skin irritation, dries super quickly, no streaks, no gross smell. Easy to apply. The large bottle of bronzing mist will also last a long time. I also LOVE the body lotion. Smells amazing and makes your skin feel great, plus helps maintain your color. Highly recommend.
Check out their products here!
Code: WELLNESSFORTHEWIN
Deal: 15% off orders of $50+
Create The Vibe Candles
Create the Vibe Candle Co. is family-owned and operated. Every candle is mixed, poured, labeled, and shipped by hand. They use 100% soy wax, all-natural cotton wicks and non-toxic fragrance oils.
I have the Sugar Cookie and Hippie Gypsy and love them both!!!
CODE: SHANNA15
Discount: 15% off
Gravity blankets
I recently got the Gravity weighted cooling blanket (15 lbs) and LOVE it! Ethan and I have been sharing it while we sleep at night and it is amazing. Weighted blankets have been shown to help with sleep, stress and anxiety. Check out their website to see all that they have to offer! PS: they recommend getting close to 10% of your body weight – the options are 15 lbs, 20 lbs and 25 lbs!
Code: SHANNA15
Deal: 15% off
CHESTER travels luggage
Chester recently sent me a few of their carry-on suitcases to try, and so far, I'm impressed! The quality is awesome and these are made to last – they even offer a 10-year warranty! Good luggage is something worth investing in if you travel frequently. I love all of the different pockets and compartments in these, plus the fact that they have fun colors! They also have multi-directional wheels & a combination lock to keep your belongings safe, and more awesome features. They are available on the Chester website, as well as Amazon (linked on my Amazon page under "travel").
Code: WELLNESS10
Deal: 10% off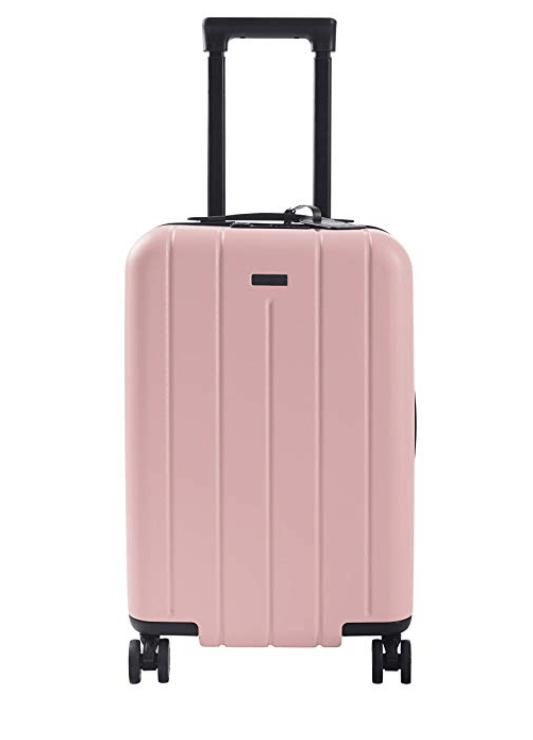 JUST THRIVE SUPPLEMENTS
I started taking Just Thrive Probiotics in October 2019 and so far have been super happy with them. They are 100% spore-based and have far better survivability than many other sources of probiotics. They don't require refrigeration. They do recommend slowly working your way up to one per day to avoid any GI discomfort as you adjust to it.
CLICK HERE to read more about their products. (Affiliate link)
Code: WELLNESSFORTHEWIN
Deal: 15% off your order
I will continue to update this page as I partner with new brands and have new discount codes to share with you! Stay tuned. : )
Shanna