How To Pick The Perfect Avocado
True life: I eat a lot of avocados. I post them on Instagram a lot. I have even been called the "avocado whisperer" a time or two (or twelve). Don't worry; you too can achieve avocado whisperer status. In this post I'm going to tell you exactly how to pick the perfect avocado. 
Would you believe me if I told you I never even ate avocados until about two years ago? Now Ethan says I put it on everything. I mean…. he's not wrong. 
my first avocado-picking fail
I published my first guacamole recipe on my blog a few years ago. At that time I pretty much only consumed avocados in the form of guac. AKA, I had no idea how to know if they were ripe or not.
When I went to the store to gather all of my guacamole ingredients, I just mindlessly grabbed four avocados from the bin and headed home. When I got home and cut into them, I discovered that all four were completely brown inside!
I was very annoyed and went straight back to the store. When I got to the produce section I asked an employee to come help me pick some out. I felt like a complete failure as a dietitian. But hey – we all have to learn somehow!
I don't want this unfortunate scenario to happen to any of you, and I'm sure you don't either. Keep reading for all my advice on picking the perfect avocado, as well as storage tips, and some of my favorite ways to use avocados in meals!
Q. How do i know if an avocado is ripe?
Good news: this is actually super easy once you know what you're looking for. When you are picking out an avocado, you want it to be firm, but still be able to press your thumb into it and make a slight indentation. This is your indicator that it is ripe and ready to be eaten.
If it is hard as a rock, it won't be ready to eat for several days. On the other hand, if it is super squishy, it is too far gone and will most likely be brown inside. You want to search for that happy medium!
HOWEVER, it also depends on when you want to eat the avocado. Sometimes I pick out harder avocados when I know I won't be using them for a few more days. Otherwise, if I want to eat it in the next 1-2 days, I go for the ones that are firm, but that will still get that small dent when I press in with my thumb.
The color of the avocado on the outside can be a quick indicator as well. If it's bright green, you can usually expect it to be super hard. The darker it gets, the softer it gets. For ready-to-eat avocados, look for a purple-ish/black color. If it's really dark brown/black, it's probably too far gone. You will want to check both color & firmness to ensure you are getting the ripeness you desire that day. Color can sometimes be deceiving.
why the shape of the avocado matters
In my personal experience and from what I have heard from others, the size of the pit/seed varies pretty significantly and depends on the shape of the avocado.
Avocados that are more round typically tend to have a large, round pit. Avocados that are oval-shaped typically have longer and skinnier pits. See the pictures below for a comparison.
Why does this matter? Well, it usually doesn't make an enormous difference. However, it is ideal to get one with a smaller pit so you don't get ripped off with very little actual avocado goodness once the pit is removed!
In most cases, you will get roughly the same amount of avocado flesh in avocados of the same-ish size, but I have had some extremely small (as seen above) and extremely large pits. You just never know when that is going to happen! Go with more oval-shaped avocados if you want to get more bang for your buck.
how to cut an avocado
I think it is much easier to see this done than to explain it in words, so I'm attaching a quick video clip for you to watch if you are unfamiliar with how to do this, or don't feel confident doing it. I know I didn't at first! Click here to watch this video (only 0:46 long) by Kraft Recipes.
I also have one of these 3-in-1 avocado tools and absolutely love it. It makes removing the pit much easier and less frightening (sometimes I thought I was going to cut my finger off using a large knife to do it).
You can also cut it open & slice it using this tool! This is a great item to have if your kids like to help out in the kitchen. It's a much safer way for them to remove the pit. Click here to check it out. It is only $9.99!
how to store avocados
Avocados that are still hard can be stored at room temperature. I usually keep mine in my fruit basket until they are ripe. (Click here for my pretty, copper fruit basket!)
Once they are ripe, either use them (duh) or stick them in the fridge! Refrigerating them can help them stay at the perfect ripeness for a couple of extra days. This is nice if you're not ready to use them yet. Otherwise, it will become overripe and spoil at room temperature.
There is a lot of debate about how to keep an avocado fresh in the refrigerator once it has been cut open. I usually only eat 1/2 of an avocado at a time, and try to use up the other half within the next day or two.
The method that I have found works best is tightly wrapping the remaining half in foil or Press 'n Seal wrap and then placing it in a sealed Ziploc or Stasher bag. If possible, use the half without the pit in it first, and leave the pit in the half that you plan to store in the refrigerator for an extra day.
The next day, remove the pit and dig in. It's okay to scrape a little bit of brown off the top layer (it's also okay to eat it, it's just not as pretty). After 1-2 days, it will get yucky, at which point, you should toss it. If you struggle to eat it within a few days, freeze what is left to throw in smoothies!
I have tried the method where you squirt some lemon or lime juice on it, as the citrus is supposed to prevent browning, but that hasn't proven to be super effective for me. It tends to make a mess and go bad just as quickly. Unfortunately, it's just a food that doesn't last a long time! That's what you get with real, whole foods, so eat it up within 1-2 days! ; )
how to use avocado in meals
Since you know you need to use the whole thing up quickly, you might want a few different ideas on how to do that! Here are some pictures & links to recipes that I personally love to add avocados to. So delicious!
Avocado Toast with Trader Joe's Everything But The Bagel Seasoning
Healthy Southwest Chicken Enchilada Bake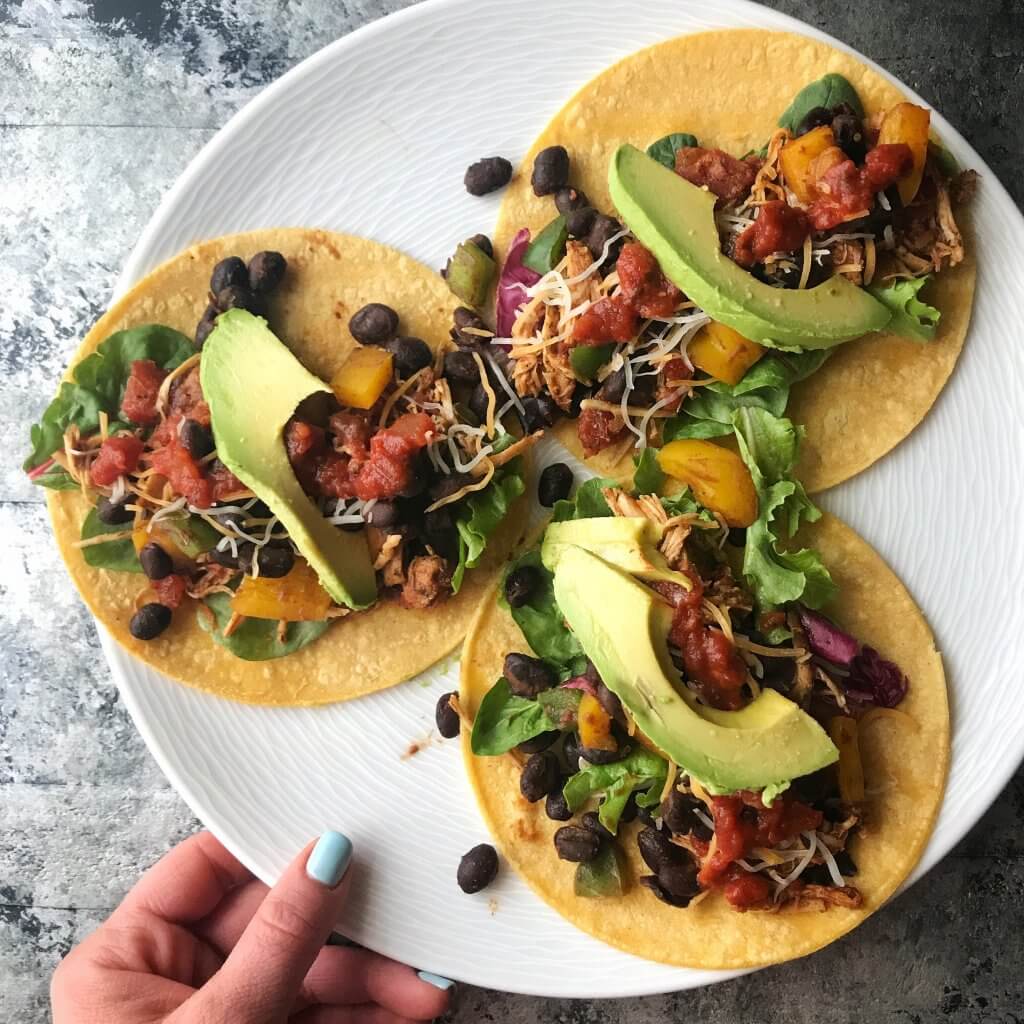 One-Pan Mexican Quinoa by Damn Delicious (one of my favorite quick & easy weeknight recipes! It is meatless, but we also love it with ground chicken added.)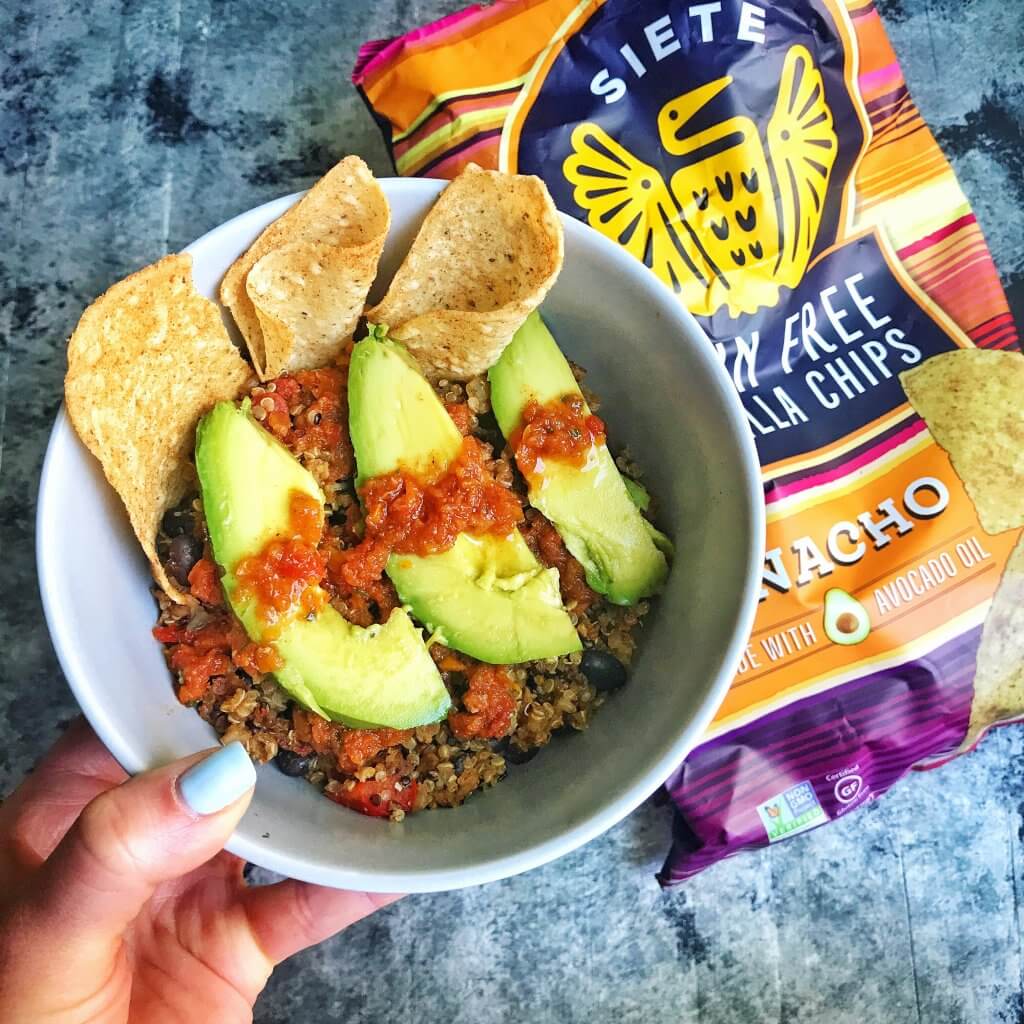 more avocado #foodporn:
I hope this was helpful for all you fellow avocado-lovers or wanna-be avocado-lovers out there. 😉 Let me know if you have any awesome tips that I missed!
Have a great weekend!
Shanna
#WellnessForTheWin #AvocadoObsessed #AvocadoTips