My Inspired Boutique Fall Collection
I am so excited to share the Inspired Boutique Shanna Hutcheson Fall Collection with you today. You're probably wondering, "what the heck is that?" Well, let me tell ya!
My friend Lauren (@dailydoseofcharm on Instagram) is a blogger in the Kansas City area. She has had a dream of opening her own boutique for a long time. Today that dream officially came to fruition. She has been working hard for the past year to prepare for the launch of the brand new, Inspired Boutique.
the vision behind "Inspired Boutique"
Lauren wanted her boutique to be a place where people could come to get inspired by the clothing she sells, as well as the people behind it.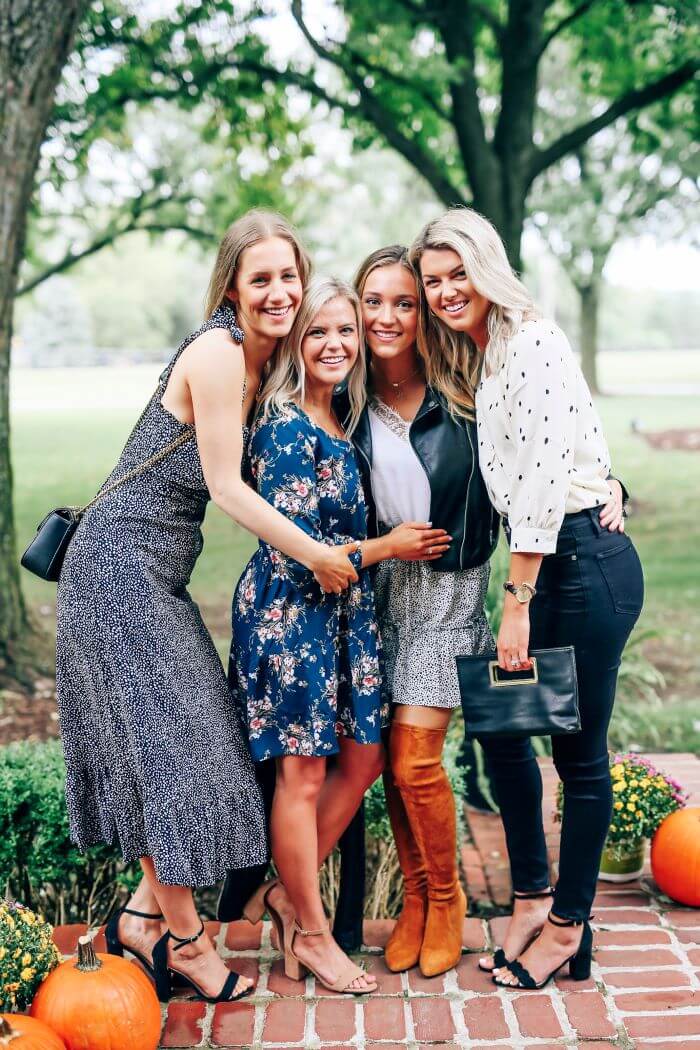 This is my favorite part of Inspired Boutique. Lauren is going to choose a handful of women who inspire her to curate their own collection every season. I was extremely flattered, honored (and frankly, a little shocked) to be on her list of women for the grand opening of Inspired Boutique.
If I'm being completely honest, I've never been super confident when it comes to fashion. I've done a lot of comparing my wardrobe to others and feeling like mine doesn't measure up or isn't "cute enough". I am definitely not a fashion blogger, although I do love to share cute clothes here and there.
However, as I get older and more confident in most areas of my life (and also start to care a lot less about what other people think), I am finally able to embrace my unique, personal style. I feel like I was able to do just that while selecting my pieces for the Shanna Hutcheson Inspired clothing line.
I chose pieces that felt like ME. Pieces that I would truly wear myself & that I feel amazing in. I really hope that you can find something in my line that makes you feel beautiful & confident, too. I have a few dresses that would be perfect for weddings, several cardigans (and a pullover) that are SO SOFT you will never want to take them off, sassy leopard lounge pants, and more.
Check out my Inspired Clothing Line below! Click on the photo to shop each individual item and you will find more details about sizing, pricing, etc.
Shanna hutcheson INSPIRED BOUTIQUE COLLECTION:

SOME OF MY FAVORITE pieces FROM OTHER COLLECTIONS:

I can't wait to hear what you all think of the Inspired Boutique fall collection! You can also use my code SHANNA10 for 10% off your purchase at checkout!
Happy shopping!
XOXO,
Shanna