CVS Pharmacy Self-Care Favorites
I recently partnered up with CVS Pharmacy to highlight some of the self-care products that they offer. We covered everything from healthy snacks, to supplements, to workout equipment, essential oils, and more. I wanted to make it easy for you to find some of the products I mentioned in my Instagram posts, so today I am rounding up some of my CVS Pharmacy Self-Care Favorites.
Disclosure: I was compensated for social promotion of CVS Pharmacy products on Instagram; however, I am not being paid to create this blog post. I simply want to make it convenient for you to find these items in the future! These are commissionable links.
WHY I CHOSE TO WORK WITH CVS PHARMACY
I am very selective about which brands I work with. I only collaborate with those that align with my values, and promote products I truly love and that fit into my life.
When CVS initially reached out to me, they wanted me to help highlight some of their new self-care items that were released as part of their new Tested To Be Trusted program.
The Tested To Be Trusted program requires third-party testing of all vitamins and supplements sold in their stores and online to confirm the accuracy of ingredients listed on the supplement facts panel. It also confirms that the products are free from certain additives and ingredients.
CVS Pharmacy wants to be a place that people can trust when they are purchasing products relating to health & wellness. They are the first and only national retailer to implement a program that requires this caliber of standards for vitamins and supplements. Pretty cool, if you ask me. AKA — you don't really know what's in your supplements from other places that haven't been third party tested.
CVS kicked off their self-care campaign because they see this becoming more of a focus for their customers. They wanted to provide more products that would empower people to practice self-care in their daily lives. They recognize that self-care looks different for everybody, so they have items in various categories to suit everyone's individual needs.
Self-care is something that I have personally tried to practice more over the past few years to help manage stress and support my physical and mental health. I've been loving all of the products I've gotten from CVS to help support my efforts in recent months.
Other reasons to Support CVS pharmacy
As a healthcare professional, I am passionate about health and disease prevention. I absolutely love the fact that CVS Pharmacy removed tobacco from its stores back in 2014, and I wish that more stores would follow in their footsteps.
A few other steps CVS has taken to help people on the path to better health:
The removal of SPF less than 15 from shelves;
The reformulation of nearly 600 store brand beauty and personal care products to remove parabens, phthalates and formaldehyde donors.
The CVS Beauty Mark initiative: the commitment to lead positive change around transparency in beauty in order to educate customers on the difference between authentic and digitally altered imagery.
I don't know about you, but I can get behind any brand who is taking actions like these in order to improve the health of the population.
For more information on all the awesome things CVS is doing, click here.
my favorite self-care products from cvs pharmacy
Okay, now it's time to share some of the products that I highlighted in my Instagram posts throughout this campaign. The name of each product is a direct link to it, so just click on the name if you want to shop it!
Essential Oils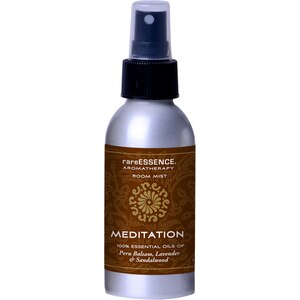 Sleep Essentials
Immunity
Snacks
Miscellanous Self-Care Items
I hope you will check out some of the awesome new self-care goodies at your local CVS Pharmacy store or online using the links above!
Also, if you haven't gotten your flu shot this year, you can also do that at CVS! Please don't hesitate to reach out if you have any specific questions about these products.
Thanks so much,
Shanna