Easy Cinnamon Rolls Recipe
I am so excited to share the recipe for these Easy Cinnamon Rolls with you! They are SO GOOD and not-at-all healthy. ; ) But trust me — great for the soul. All about that balance!
Full disclosure: I did not come up with this recipe. I'm not sure exactly where it first came from. I've actually found a ton of similar versions on Google so I don't even know who to credit! I just know that we originally got it from my sister-in-law's mom, who also happens to be our realtor! Apparently it's a pretty popular one, and for good reason!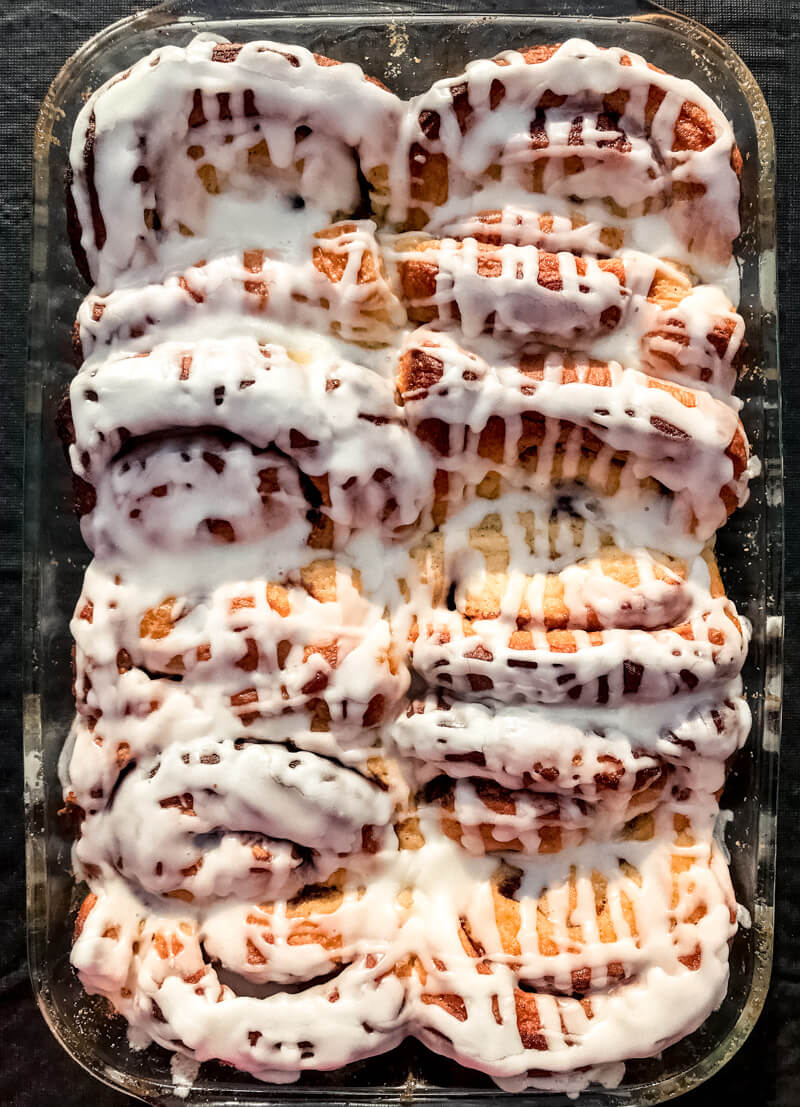 CHRISTMAS MORNING TRADITIONS
Of course you can eat these cinnamon rolls anytime you want, but we have gotten in the tradition of eating them on Christmas morning the past several years and I love it so much. They are truly out of this world good and now I look forward to them every year on Christmas!
I think I just might have to carry on the tradition with my own family someday. 🙂 Maybe I'll be brave enough to try cinnamon rolls from scratch in the future.
What traditions do you all have on Christmas morning? I'd love to hear in the comments!
It's interesting how the holidays change as we get older and everyone starts getting married, having babies, and has to split their time among multiple houses and families. We've been navigating that the past several years and it always makes the holidays very fun, but slightly exhausting – haha. Like, can't everyone just come to me? ; ) Someday!
Either way, I absolutely love this time of year. I feel incredibly fortunate to have so many family members close that I can celebrate with. I know this isn't the case for everyone, so if you are struggling or grieving around the holidays, just know that you're not alone, and I'll be praying for you!
What you need for these cinnamon rolls
Butter
Sugar
Brown Sugar
Vanilla Ice Cream
Rhodes Frozen Cinnamon Rolls
Like I mentioned, super healthy. ; ) But guess what? YOU ARE ALLOWED TO EAT SWEET FOODS. And then move on, with no guilt. Not just on holidays, but always!
I am thankful to be in a peaceful place with food and my body so I can now enjoy these without feeling guilty or anxious on Christmas day. This wasn't the case a few years ago!
ALSO.
The food safety police in me is a little unsure about the process for these cinnamon rolls, since they sit out overnight in the oven, but I've eaten them a dozen times now and haven't had any issues yet, so I'm going with it. LOL.
If you get a tummy ache after eating them, don't come after me! Haha. Try this method at your own risk!
Easy Cinnamon Rolls
These Cinnamon Rolls NEED to be on your menu for Christmas morning! They are super easy to make and so delicious. Such a yummy tradition!
Ingredients
1/2

cup

butter

or 1 stick

1/2

cup

granulated sugar

1/2

cup

brown sugar

1

cup

vanilla ice cream

12

Rhodes Frozen Cinnamon Rolls

one package
Instructions
On stovetop, cook butter, sugar, brown sugar and ice cream on medium until it comes to a boil, stirring constantly. Put in refrigerator for 1 hour.

Place all 12 cinnamon rolls in a deep 9×13 pan and evenly pour the sauce over the top of the rolls. Place in oven overnight (oven is OFF).

In the morning, turn oven to 325 degrees, cook for 35-45 minutes. Drizzle or brush the cream cheese frosting from the Rhodes cinnamon roll package on top.

Store leftovers in an airtight container in the fridge for up to 3 days.
Nutrition
Calories:
161
kcal
Carbohydrates:
20
g
Protein:
1
g
Fat:
9
g
Saturated Fat:
6
g
Cholesterol:
25
mg
Sodium:
86
mg
Potassium:
34
mg
Fiber:
1
g
Sugar:
20
g
Vitamin A:
283
IU
Calcium:
24
mg
Iron:
1
mg
Another recipe that my mom makes almost every Christmas for our big family gathering is something we call "Death By Chocolate" and it is AMAZING. Maybe I'll have to post that recipe next! See below. *heart eyes emoji*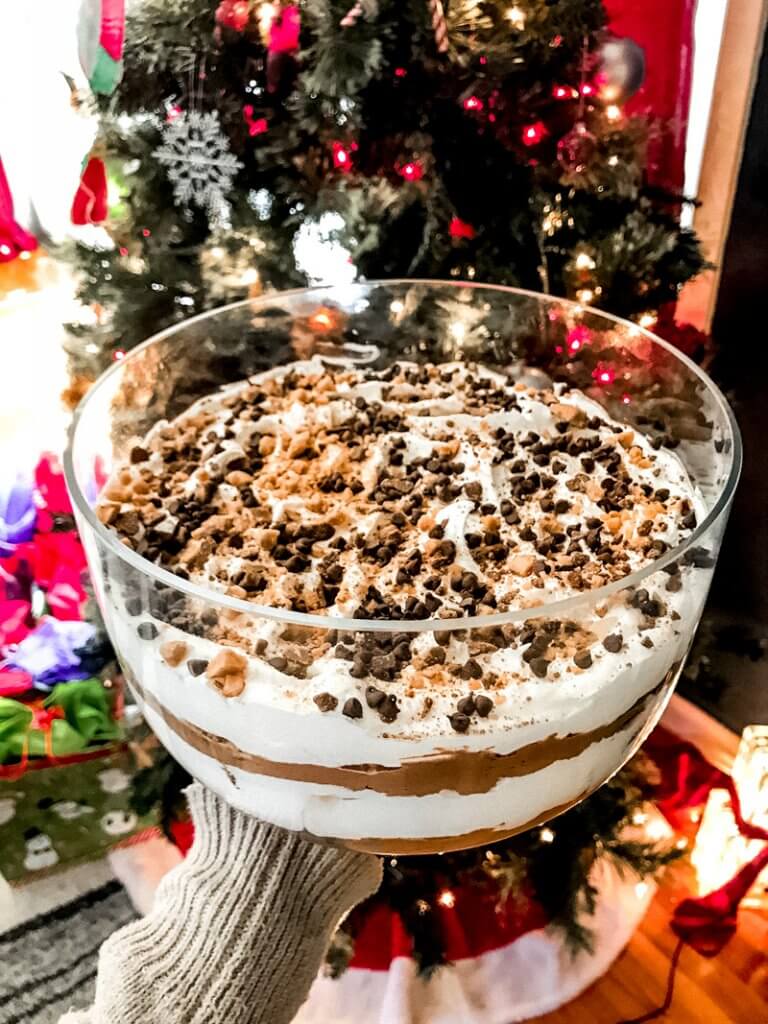 In the meantime, check out my recipe for this Easy Pumpkin Trifle Recipe — it's basically the pumpkin version of it! Another delicious, healthier option is my yummy, Fudgy Black Bean Brownies!
I hope you and your family love these Christmas Morning Cinnamon Rolls! Please let me know if you have a chance to try them! And remember: these are delicious all year round. ; ) Be sure to pin this on Pinterest so you can make them for every special occasion!
MERRY CHRISTMAS AND HAPPY NEW YEAR!
XO,
Shanna