Home Building Design Selections and FAQs
Hi friends! In case you missed it, we recently moved into our new house, which is another new build. I know a lot of people thought we were crazy for building again, since we just moved into our previous new build back in 2020, but you know what? Sometimes life happens and your needs change, and that's okay! Since moving into this home, I've gotten a lot of questions about paint, floors, etc. so in this post, I am sharing all the details on our design selections and other FAQs.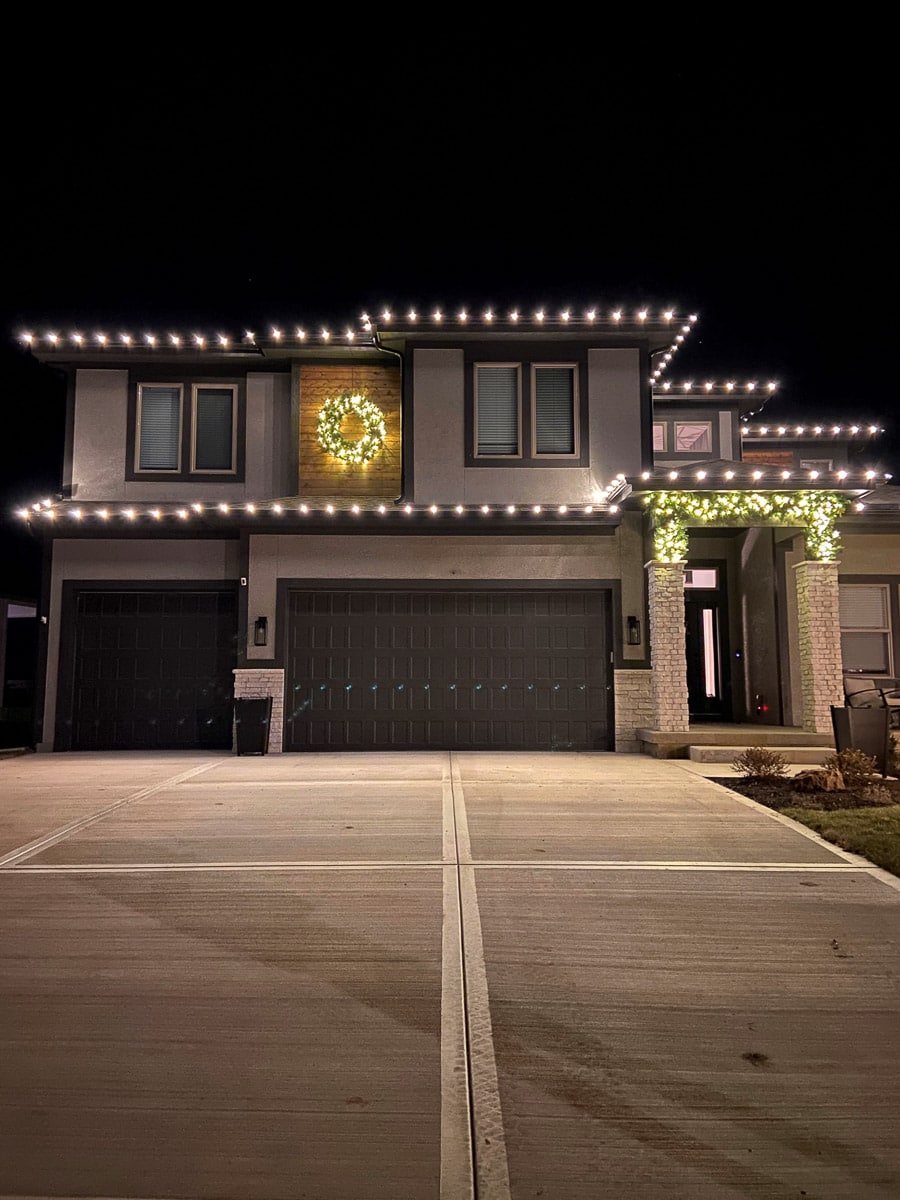 I'm mostly focusing on selections within this blog post, and then you can tune into my latest podcast episode on Wellness For The Win Podcast to hear me go into more details on other questions I got from my followers! You can also check out my blog post from our previous build, which might address other questions you have regarding building, if you are curious about the overall process!
Also, I'll try to update this post in the near future with some better pictures of each room, but with the chaos of moving in, being pregnant and the holidays, I haven't had a chance to do that, ha! (Honestly, just haven't thought to do it when it's actually clean lol.) Plus I might wait until Christmas stuff is put away so it all looks how it will look most of the time. : )
Okay, let's dive into some questions!
who was your home builder in Kansas City?
Our builder for this home was Crestwood Custom Homes. Overall we had a great experience with them!
If you've ever built a house, you know that there are always hiccups along the way – that is inevitable no matter what. There are A LOT of moving parts, different contractors doing different jobs in the house, meetings with project managers, etc. and sometimes things just get lost in translation or overlooked.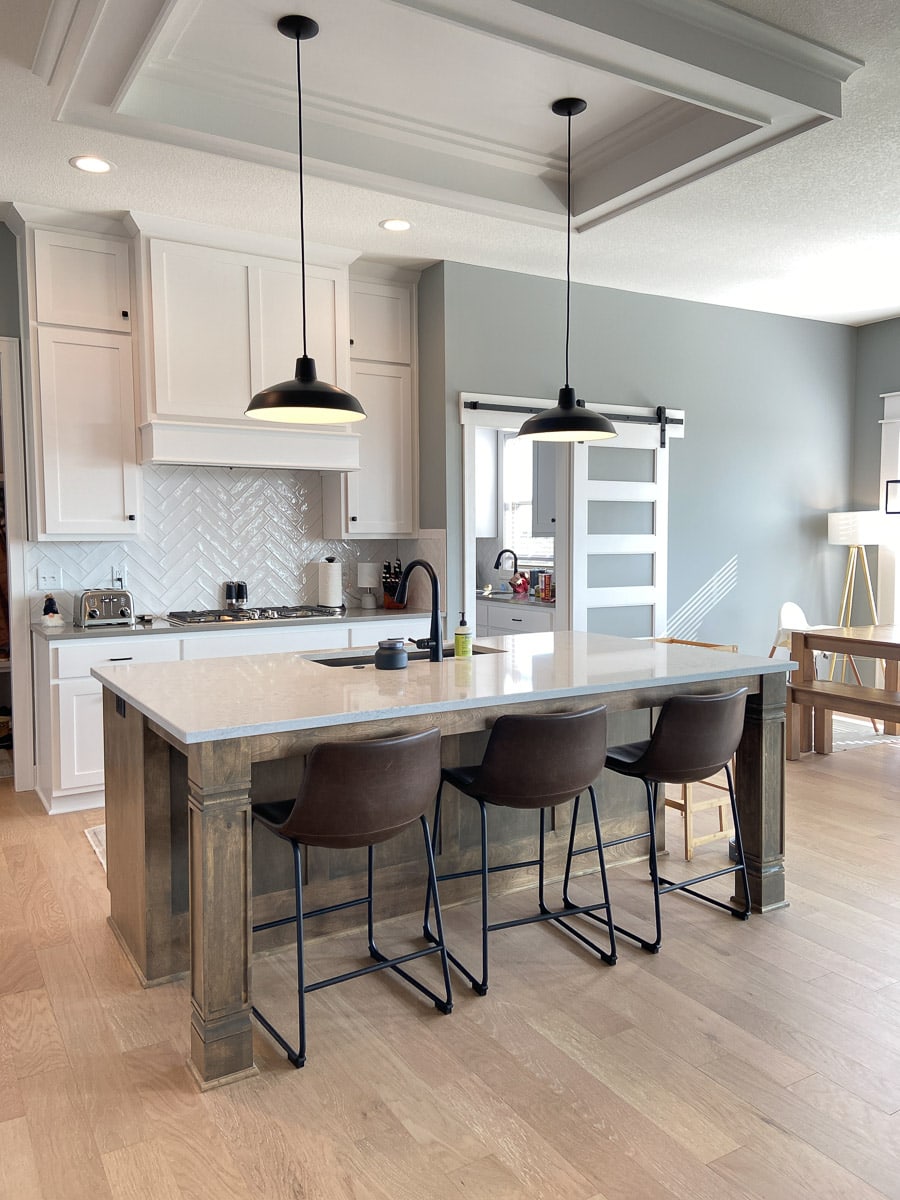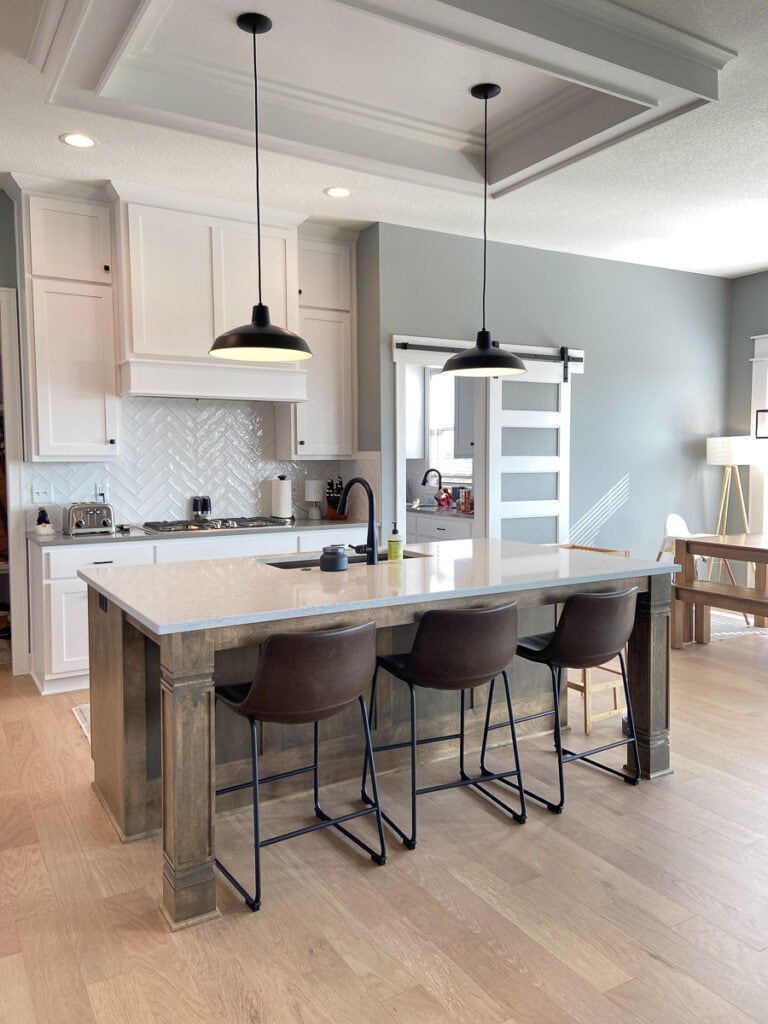 Crestwood used an app called Builder Trend which was nice because our project manager would update things in there along the way as they were done or put things on the schedule so we had a rough idea of when certain steps would be happening.
Overall our project manager was awesome to work with (shout out to Andy!) and handled any of our concerns quickly and graciously and we would recommend Crestwood overall.
design selections: flooring
We have carpet in all the bedrooms, in the office, and stair carpet on the stairs. Our flooring was through Northcraft Flooring and Design.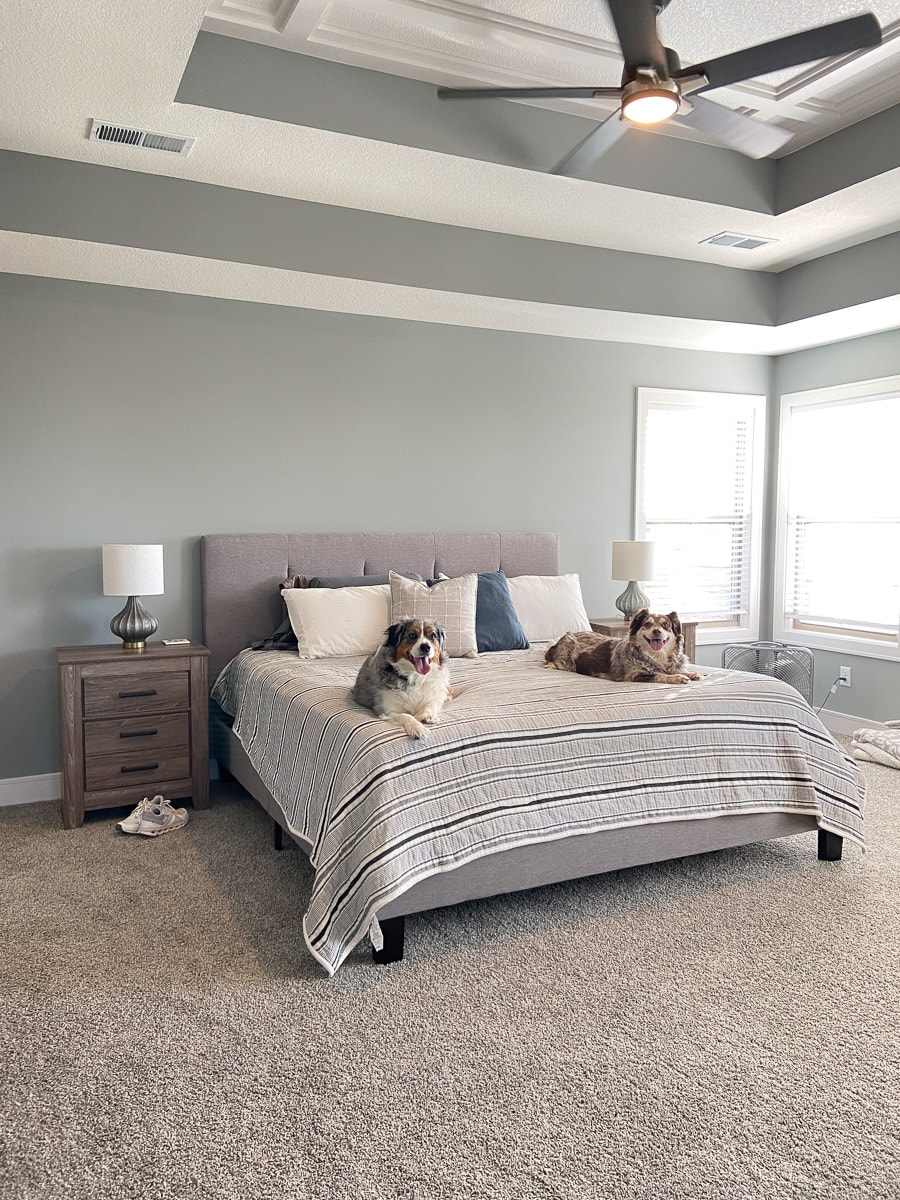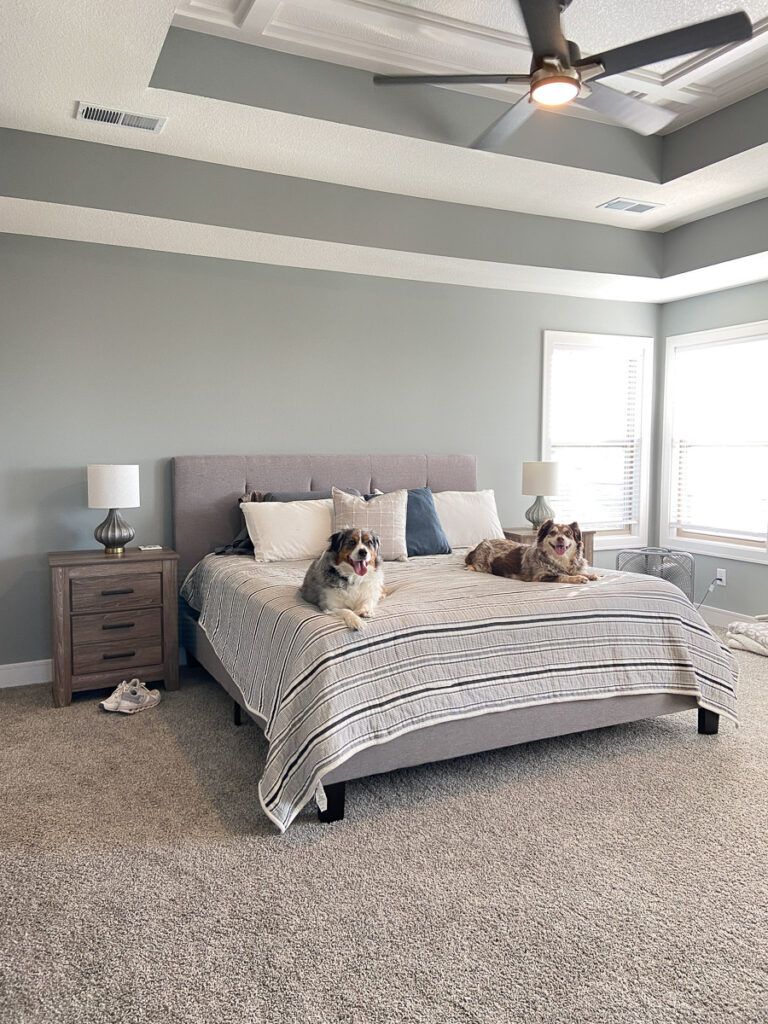 Carpet selections:
Main carpet: medalist – color name/number: phantom
Stair carpet: marrakech – color name/number: porcelain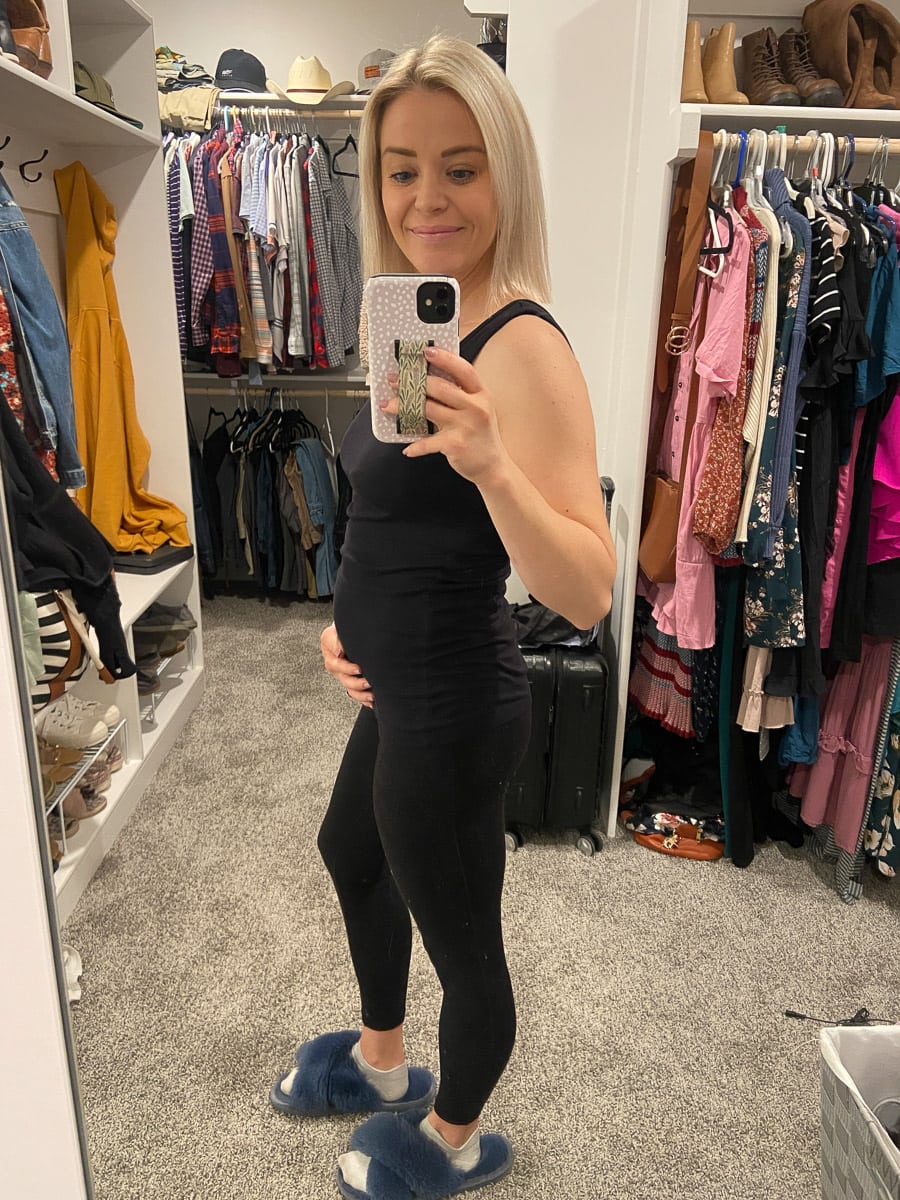 hardwood selections:
We have engineered hardwood on the main level and the style name/number is modern lights; color name/number is chai oak. We absolutely LOVE this light color of wood!!! It is so pretty.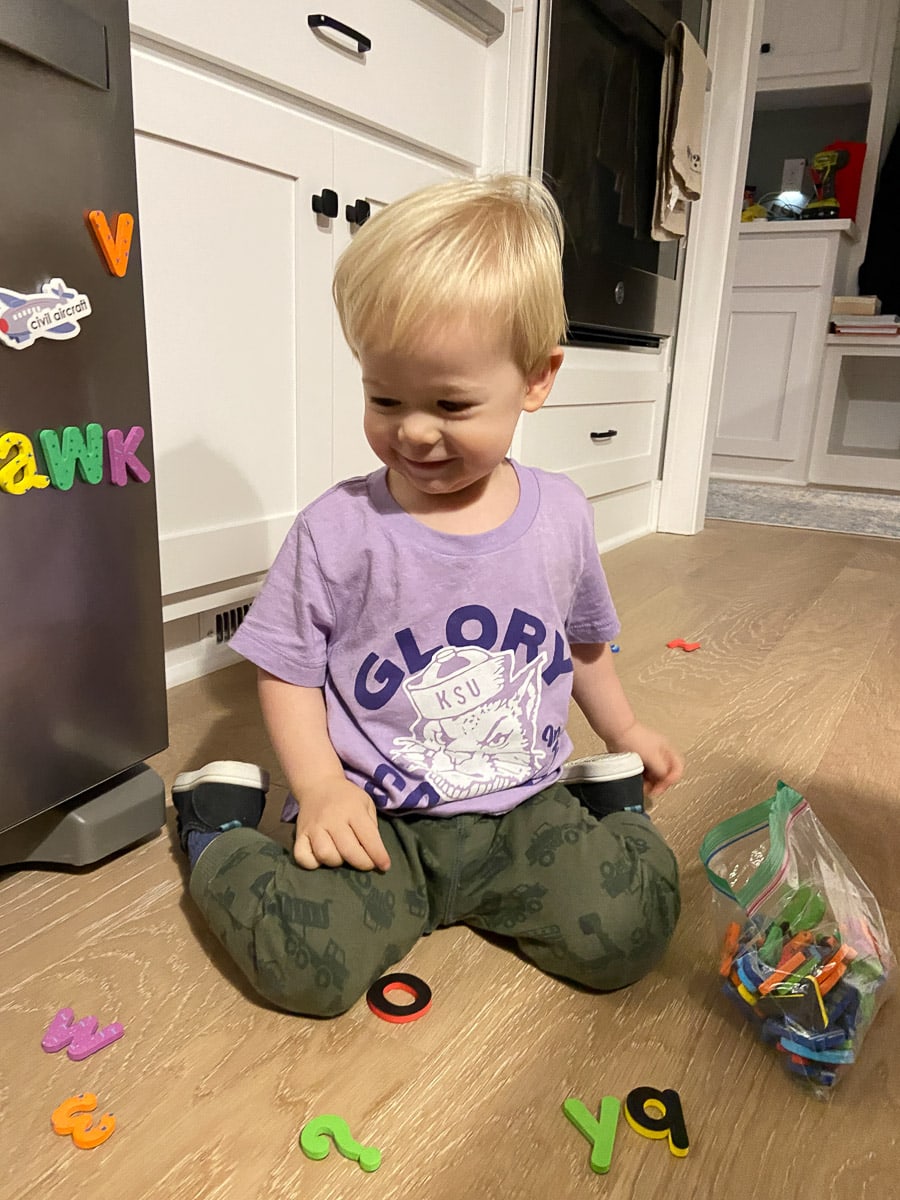 tile selections:
Stone on fireplace: Chalk
Kitchen backsplash: vintage white 3×12, herringbone
Laundry room floor tile: memoir 12×12 crystal gray (grout: pewter)
Primary bathroom shower: contessa dama 12×24 (grout: warm gray)
Primary bathroom floor: contessa dama 12×24
Guest bath floors: ravenna 7×24 bosso
Guest bath showers: contessa dama 12×24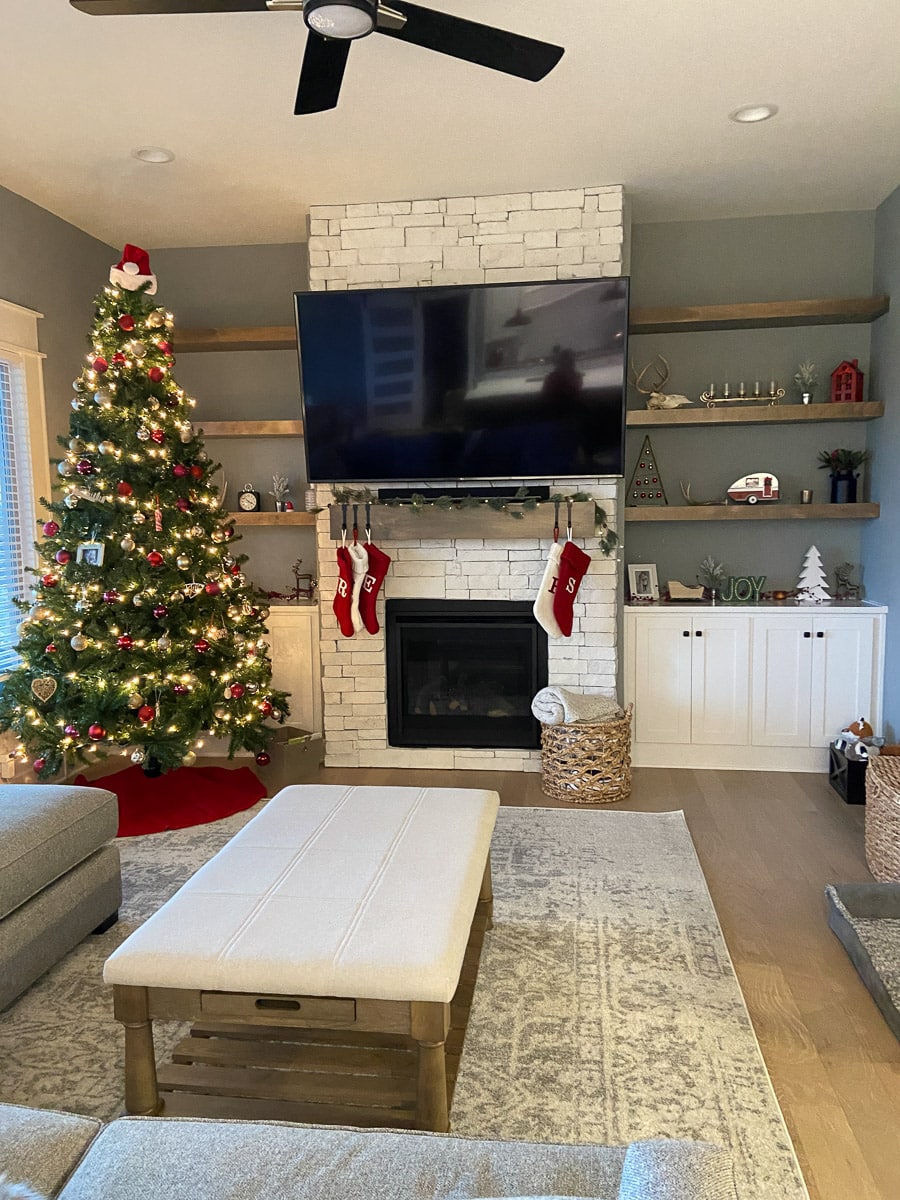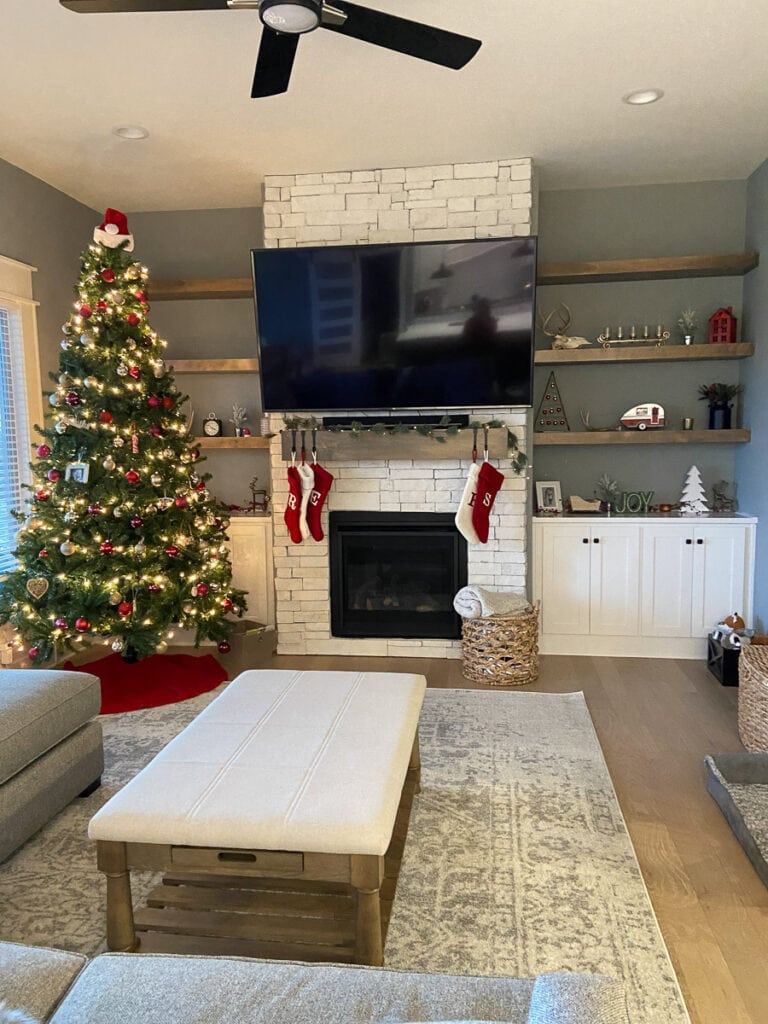 design selections: paint
All of our paint is from Sherwin Williams.
Exterior paint colors:
Body: Dorian Gray
Front and garage door and trim: Iron Ore
Exterior stone: chalk
Gutters: black
interior paint colors:
We have a darker gray color called Gray Matters throughout the whole house
The only different room is the primary bathroom, where we have a lighter gray called Passive, because we have dark gray cabinets in there – I believe those have the color Tin Lizzie
We have Sherwin Williams Snowbound (7004) on our built in cabinets by the fireplace, kitchen cabinets, pantry cabinets, boot bench and other bathrooms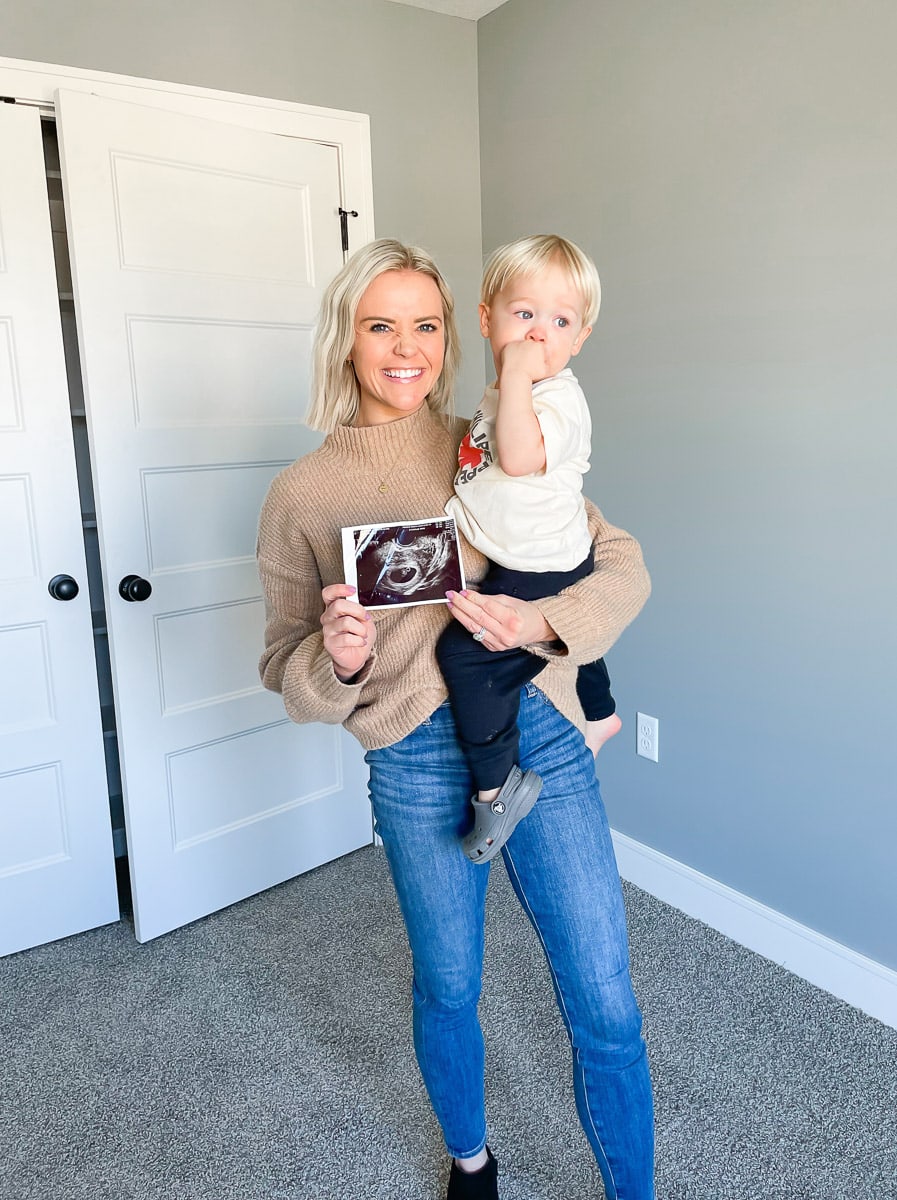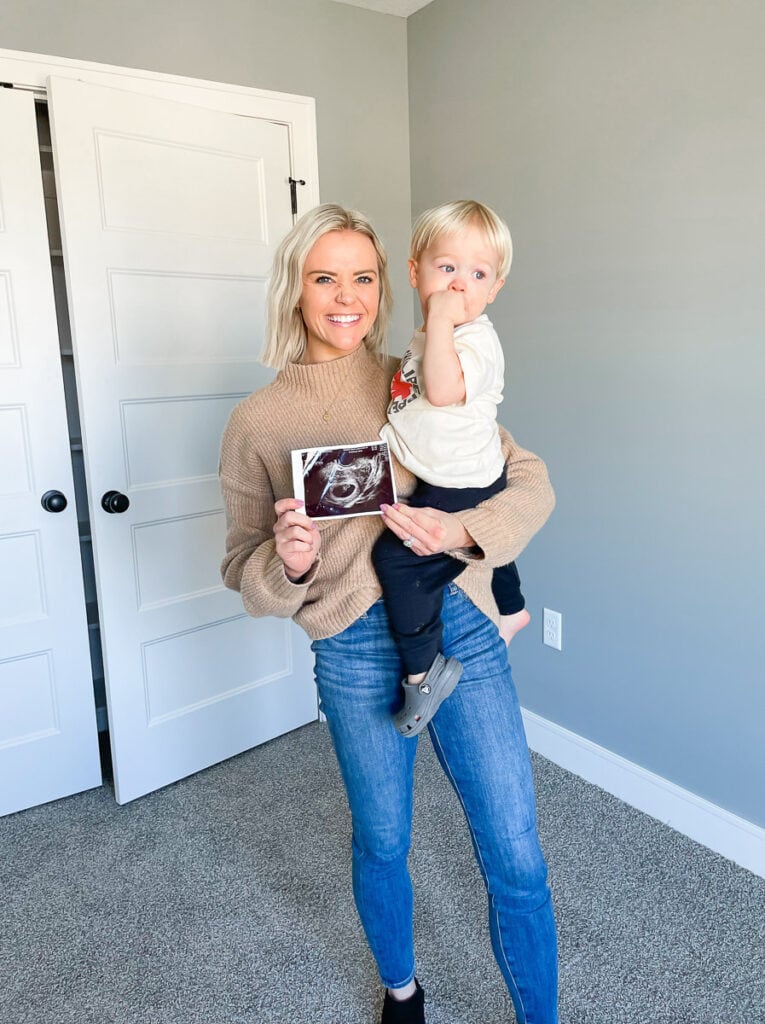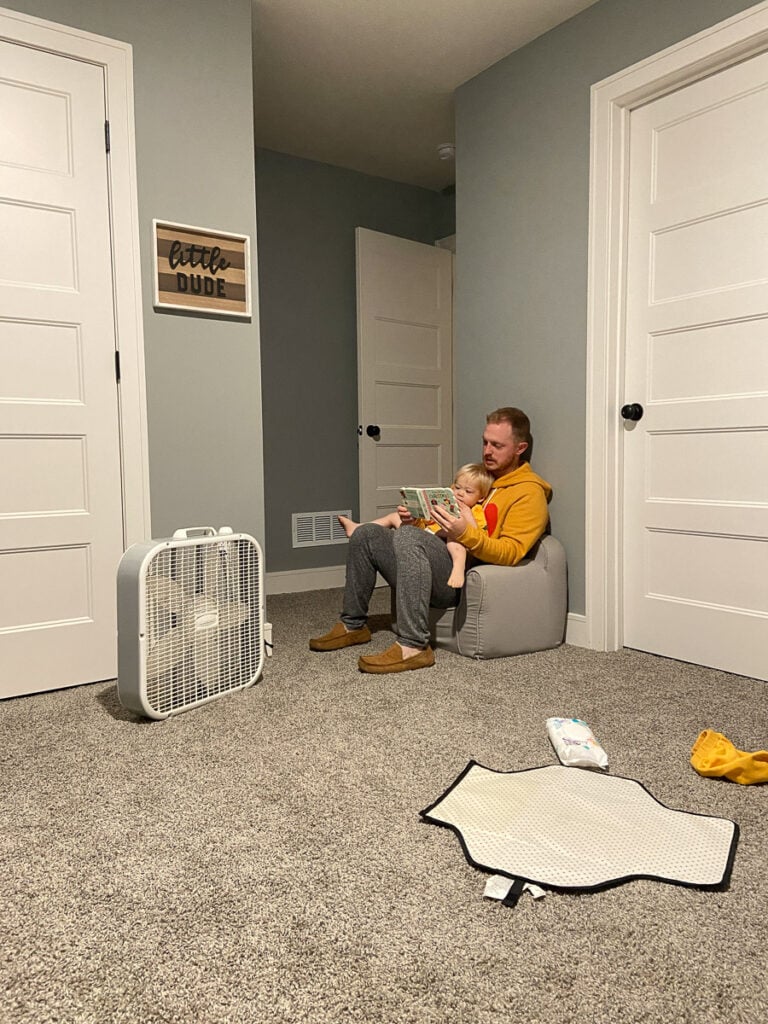 stain:
We have a wood stain on the mantel, floating shelves by the fireplace and floating shelves above the bar area in the kitchen, as well as the island and stair hand railing. Unfortunately I do not have a name for that stain, but we love it!!
design selections: countertops
All of our countertops were through Rocktops in KC, and they are all quartz.
Kitchen island: Helix
Kitchen surrounding countertops: grey expo
Prep kitchen (pantry countertops): grey expo
Main level bathroom: Helix
Primary bathroom: Carrara Morro
Upstairs bathrooms: Helix
Laundry countertop: Carrara Morro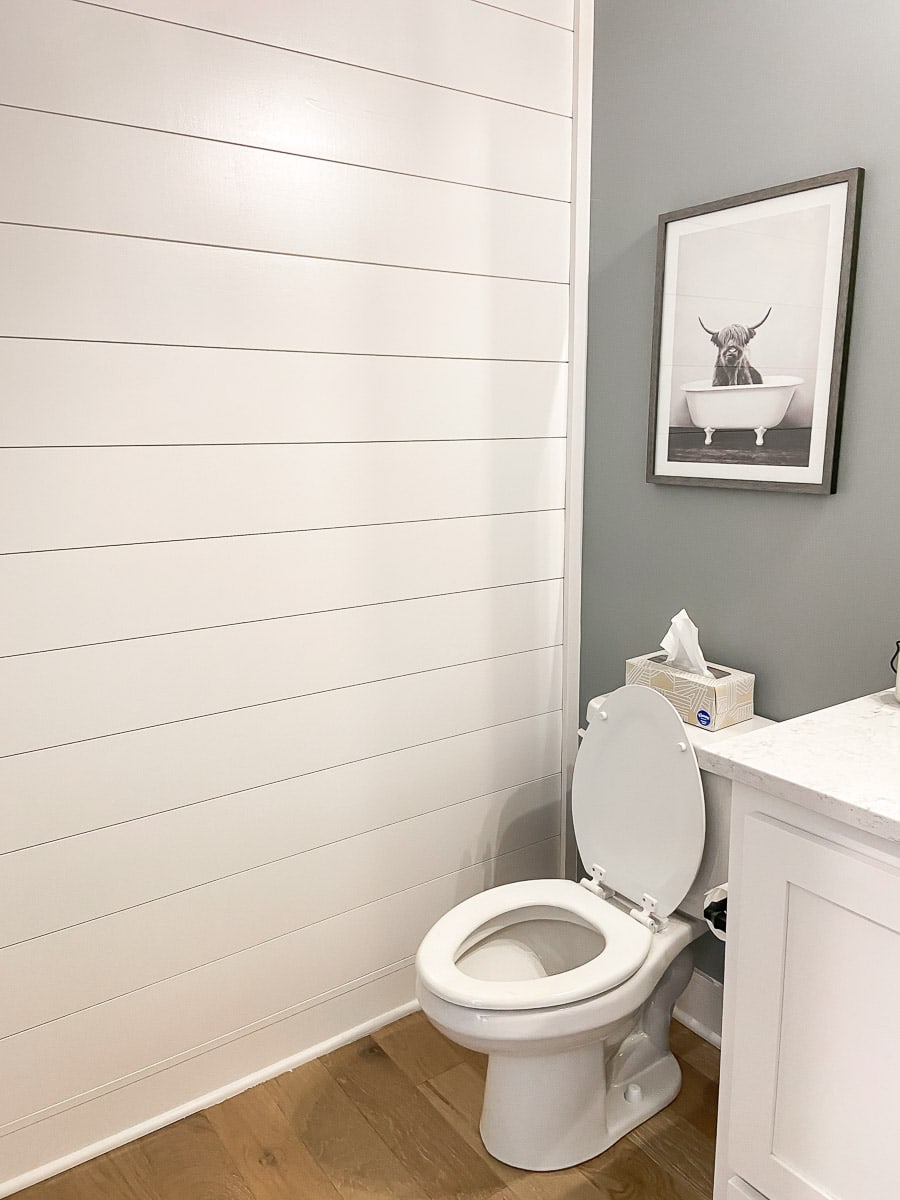 design selections: light fixtures
All of the lighting was through Rensen House of Lights in Lenexa, KS. We love the fixtures we got from there! We went with all black hardware and fixtures throughout the house.
design selections: floor plan
Our floor plan is called the Brookside by Crestwood Custom Homes. Despite their name, this was not a fully custom build and we did not make any changes to the layout of the home. (We also got into this contract when it was already at the framing stage, so we didn't have that option anyway!) The floor plan/layout is predetermined, but we got to select all of the finishes.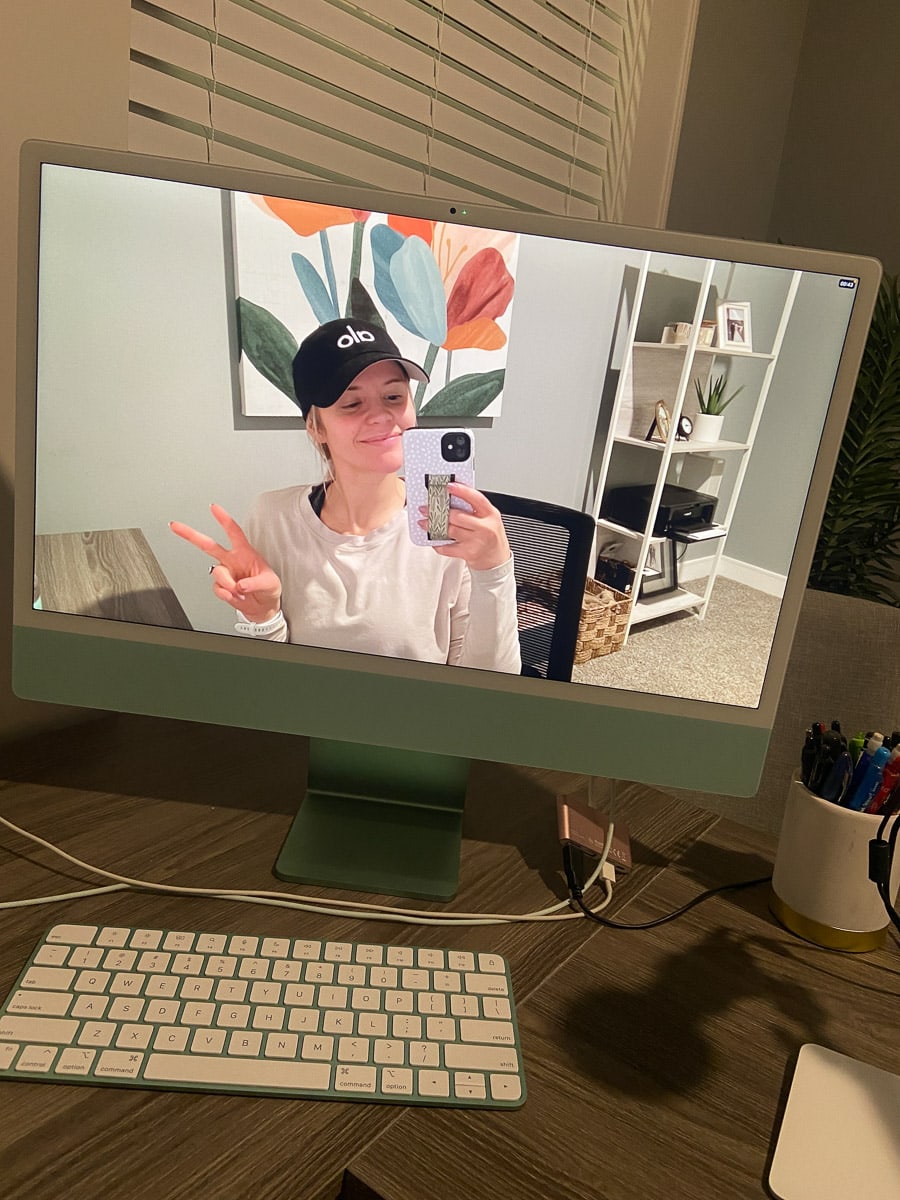 Our home is a 2-story, with 4 bedrooms upstairs, including the primary suite, guest room with its own bathroom, and two other bedrooms with a jack-and-jill bathroom. The main level has the kitchen, living room and breakfast nook, boot bench area and bathroom, and I have a dedicated office space as well.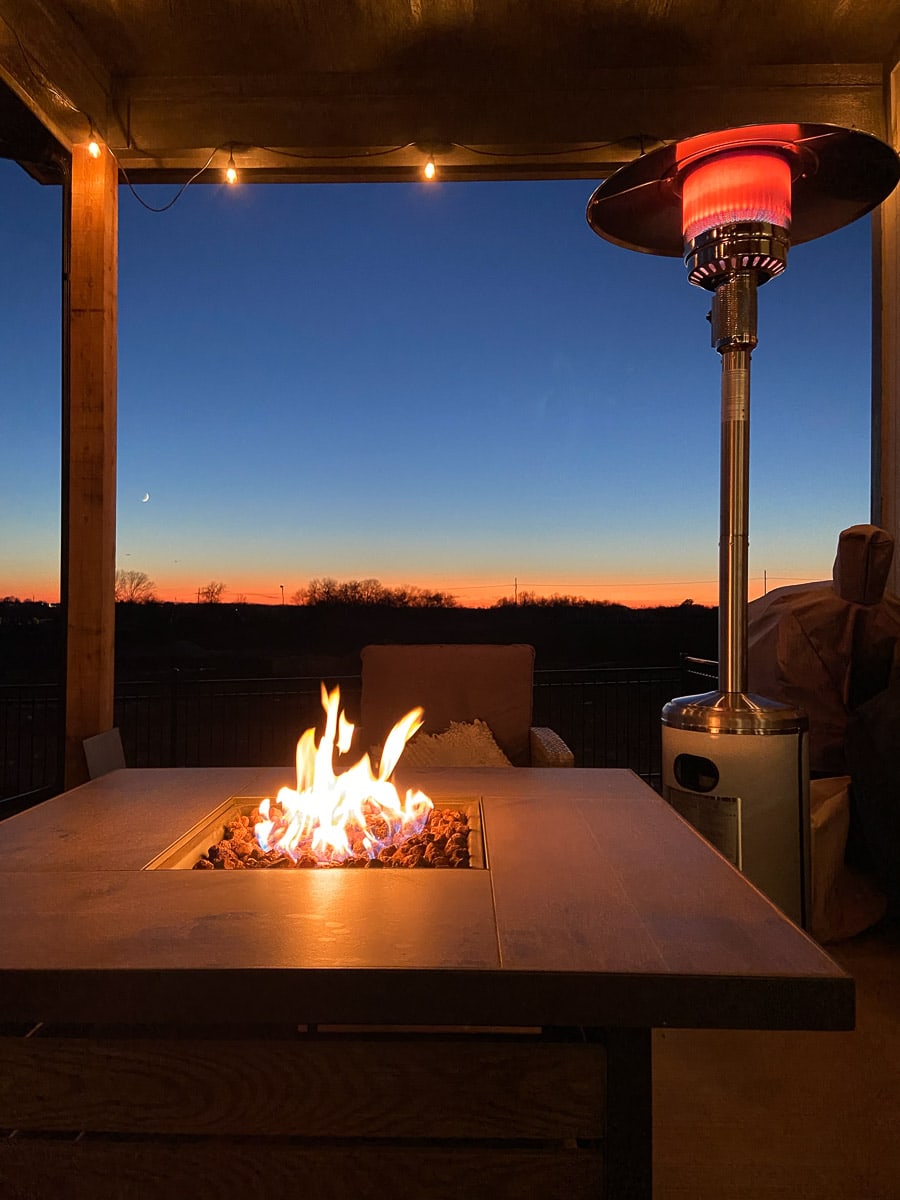 There is also a basement, which is currently unfinished, but we hope to finish it sometime soon! We have a covered patio off of the kitchen, which we would like to expand eventually and possibly build an outdoor kitchen area / fireplace, etc.
Other FAqs I received that you can hear the answers to on my latest podcast episode (click here to listen):
Why we chose to build… again!
Why we chose to build a house vs. buy an older/existing home
What did we dislike about our old house?
What did we do differently with the new house
How flexible was your builder with custom requests that were not part of the original floor plan
How long does it take to build?
Did you wait until build was done to sell previous home?
How does it work financially – two mortgage payments?
How to balance what you want vs. what you can afford? Where to splurge and where to save
Biggest must do's and don'ts when building
And more!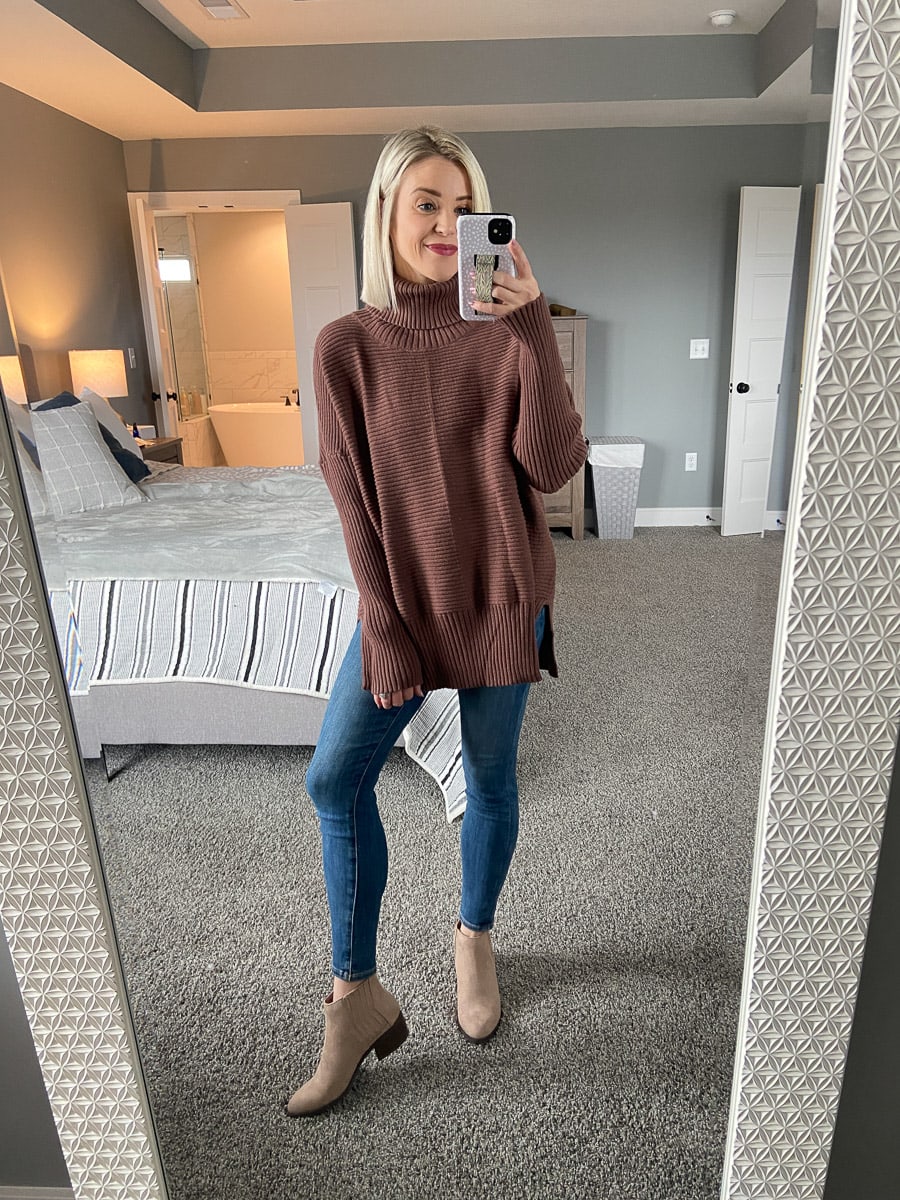 Again, you can find answers to some of these questions (or similar ones) in my previous building blog post, linked here!
I think that wraps up all the design selections and FAQs for home build #2! If there is anything I missed that you still have questions about, let me know!
Thanks for reading!
Shanna