Holiday Gift Guide For Her
Kicking things off with my Holiday Gift Guide For Her for this year! I mostly included items that I have and love myself, and tried to keep it very affordable, too! I hope you find something great to snag for a girlfriend or family member, or add to your own list! : )
In case you missed it and you are local, check out my post with tons of Local Kansas City Businesses to Support this holiday season!
MAMA SWEATSHIRT
This is a great gift for any pregnant woman, or current mom, in your life! A friend of mine got this for me and I love it so much and wear it all the time. I have a large currently for my bump and really like the fit.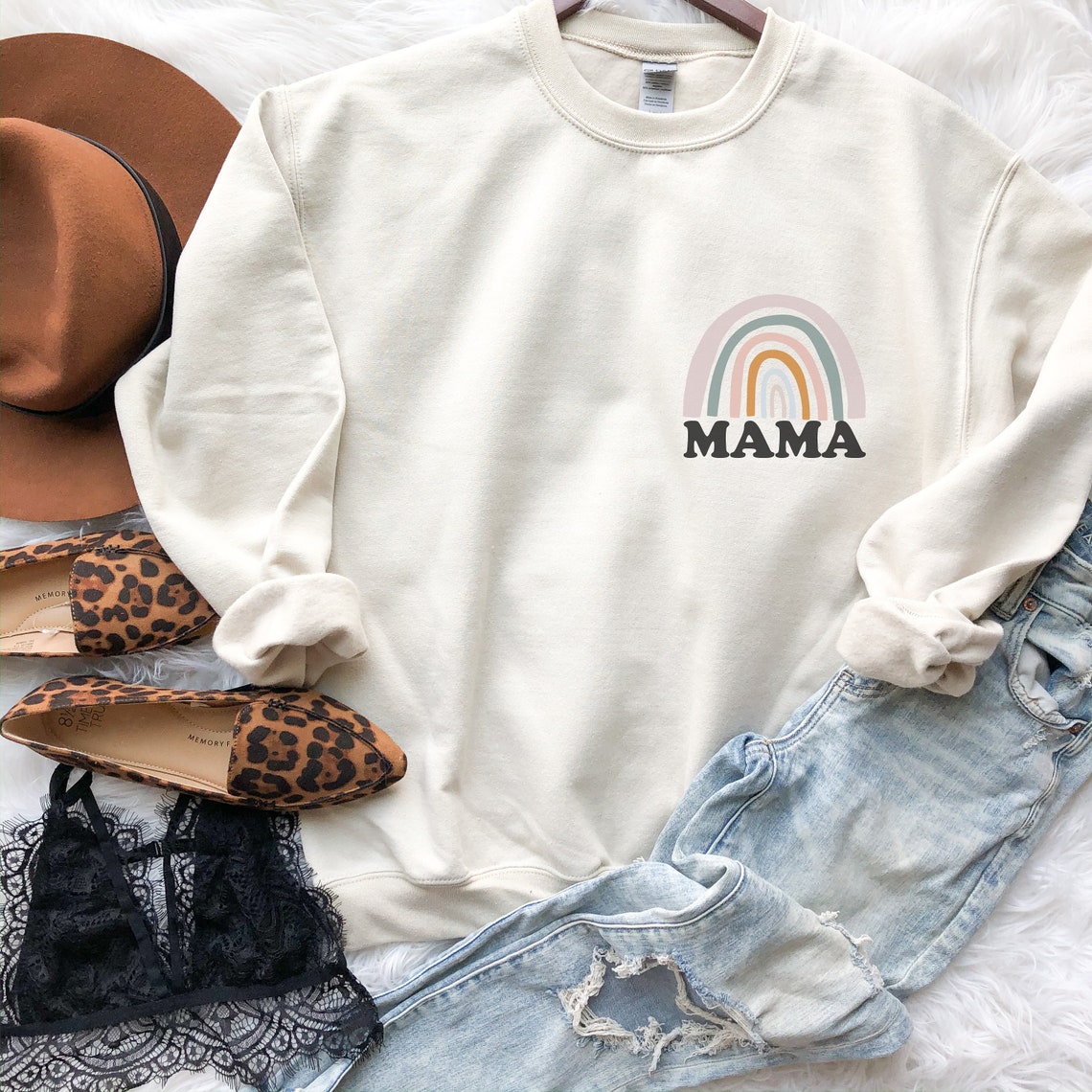 AERIE CRACKLE shine LEGGING
A lot of people compare these to Spanx leggings but they are MUCH more affordable. I have personally never had Spanx leggings but I do have these and absolutely love them. I cannot currently fit in them since I'm very pregnant, but I got my true size last year! These look really cute with oversized sweaters/sweatshirts, etc. Super comfortable too!
ULTRABOOST TENNIS SHOES
I don't know about you, but I'm pretty frugal and could never bring myself to purchase these shoes for myself. I got them for my birthday from my mom this year and absolutely LOVE them and definitely recommend them. They are worth the hype! Super supportive for any kind of workout and so cute, too. They do occasionally go on sale, so when you see a deal, snag them!
You typically can sign up for emails on the site and get 15% off, so that's an option!
CLICK HERE TO SHOP – NORDSTROM
cloudfoam shoes
If you want a more affordable alternative to the Ultraboosts, I got you. I also have several pairs of these Cloudfoam shoes and love them, too! They are not quite as supportive as the Ultraboosts, but they are still super comfy, and work well for various workouts. I have a white pair that I loveeee and they wash well!
CLICK HERE TO SHOP THEM VIA AMAZON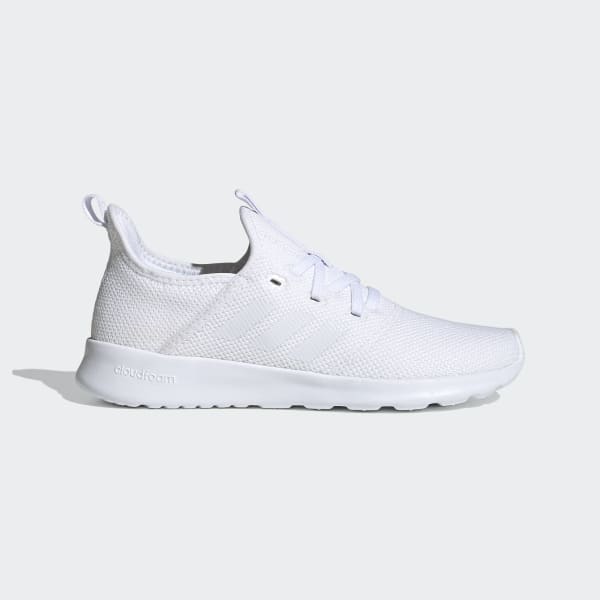 KENDRA SCOTT GOLD NECKLACE
I wear this Kendra Scott necklace almost every day and love it. It's simple and dainty and goes with everything. Currently 30% off, making it super affordable and a great gift option!
INITIAL NECKLACE
This necklace is another favorite that I've had for a year or two now. I just love simple jewelry like this. Now that we have a baby on the way, I'm tempted to get an initial necklace with R for our little guy Rhett! : ) This is also a small, female-owned business and she has so many great pieces. Definitely check out some of her other items, too! I think I have the 17″ gold necklace.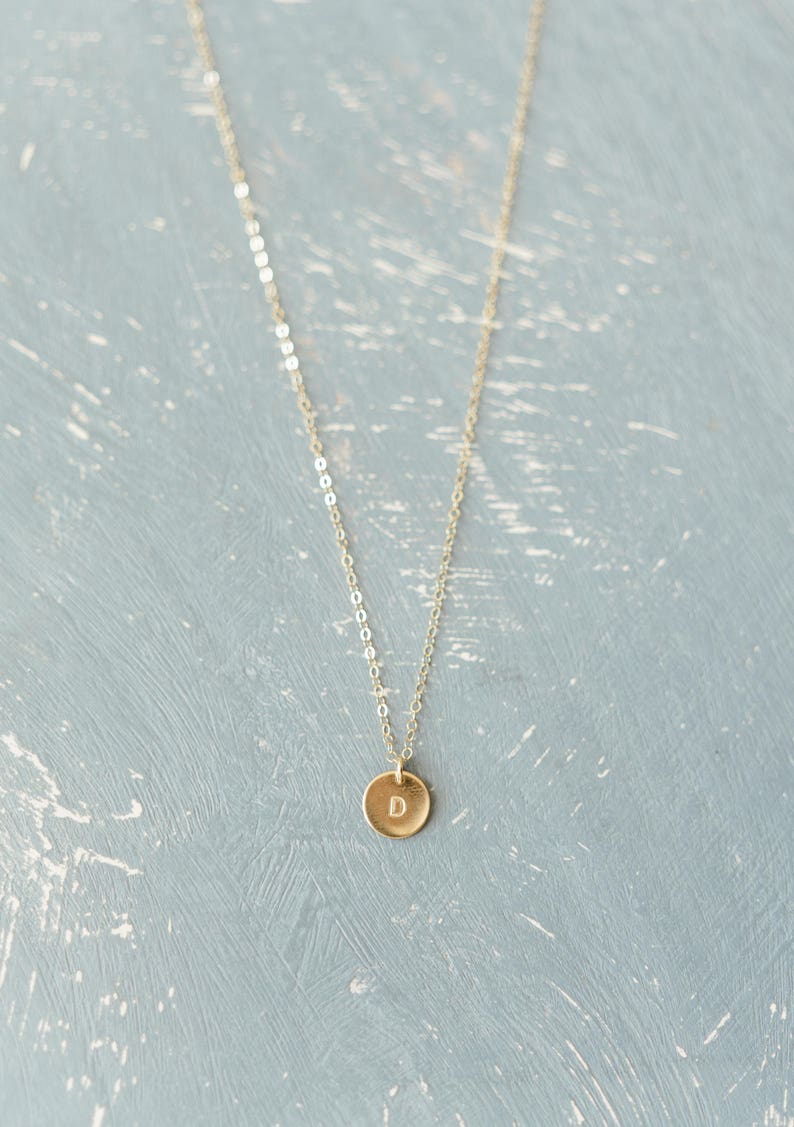 SHERPA THROW BLANKET
I feel like Ethan and I are always fighting over the few blankets we have, so I decided it was time for another. I just grabbed this one a few weeks ago and it is AMAZING. Soooo soft and the perfect size. Now we are fighting over it LOL. Comes in a ton of different colors and some cute patterns for kids' rooms too.
makeup eraser set
I've been using Makeup Erasers to remove my makeup for years and it's so much better for my sensitive skin than using any products with harsh chemicals. AND they are machine washable, so less waste! This little set is so cute and would make a great little stocking stuffer! Only $20 for the set.
BUXOM PLUMPING LIP GLOSS SET
Buxom plumping lip gloss is the BEST and this set is a steal. I have this and love both colors! Only $15 for both of these — another great stocking stuffer option!
AERIE HENLEY
I have heard amazing things about this henley top and I do not currently own it, but I know my sister-in-law is getting it for me for Christmas, haha. She says it's the coziest and also it's breastfeeding-friendly, which I am going to need in the near future! So check it out if that is relevant for you, or even if it's not, because either way, it's a super cozy option to have this winter!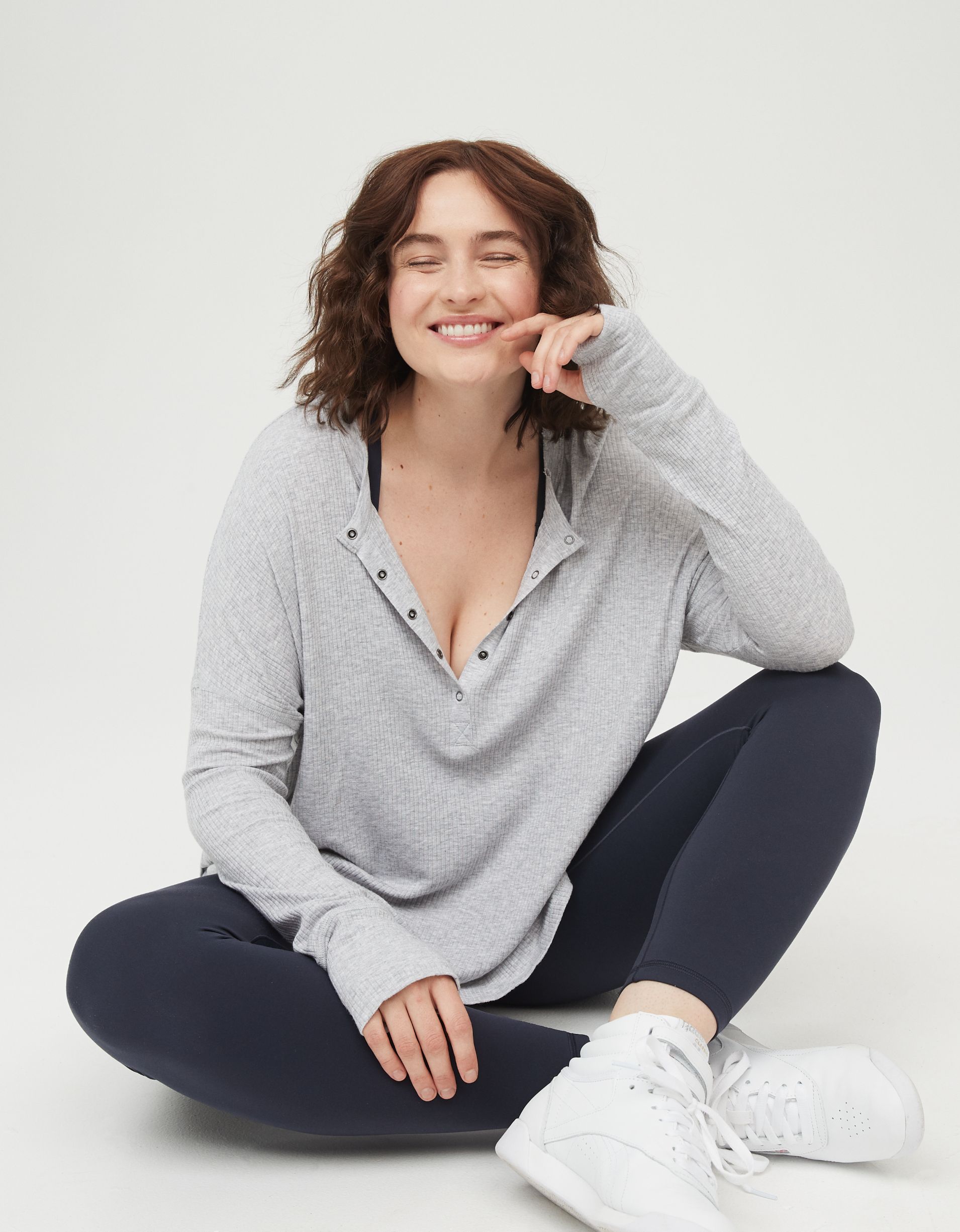 HOUSE SLIPPERS
Please don't tell me I'm the only one who wears house slippers all day every day…? I've had these slippers for a few years and they have held up really well. They have hard soles and I've even worn them outside several times and they are still in great condition. They are also machine washable! SUPER cozy — highly recommend these!
Click the photo below to shop.
YETI RAMBLER MUG
Can you have too many YETI tumblers/mugs? Asking for a friend. I have this rambler in the "seafoam" color and it's great for hot coffee or ice water or whatever you please. So cute and love the handle!
SILICONE RING
Ethan and I both have these silicone rings and they are great for working out or any time you don't feel safe wearing your regular wedding rings! They have lots of cute colors and styles, too.
BRUMATE SLIM CAN COOLER
These Brumate insulated can coolers are perfect for Truly's, Michelob Ultra cans, White Claws and any other slim can beverages you like. They keep drinks cold literally FOREVER, and they are freakin' cute. They come in tons of colors! Perfect gift for a friend who likes a cold adult beverage or two. ; )
pom beanie
It's beanie season, people. Can you have too many? I mean, between COVID and staying home more often and it being hat season, we basically never need to wash our hair anymore. #blessed
CLICK HERE TO SHOP THE HAT – $15; COMES IN MULTIPLE COLORS
cold brew pitcher
This cold brew pitcher has saved us SO MUCH MONEY on coffee outside the home. We absolutely love this thing. Click here for my blog post with tips on how we use it!
Click the photo below to shop — on sale at the time of this post!
wine carafe
This Wine Carafe is super pretty and on my sister-in-law's wish list this year. Thought I would include it for my other wine-loving friends out there! It's only $30.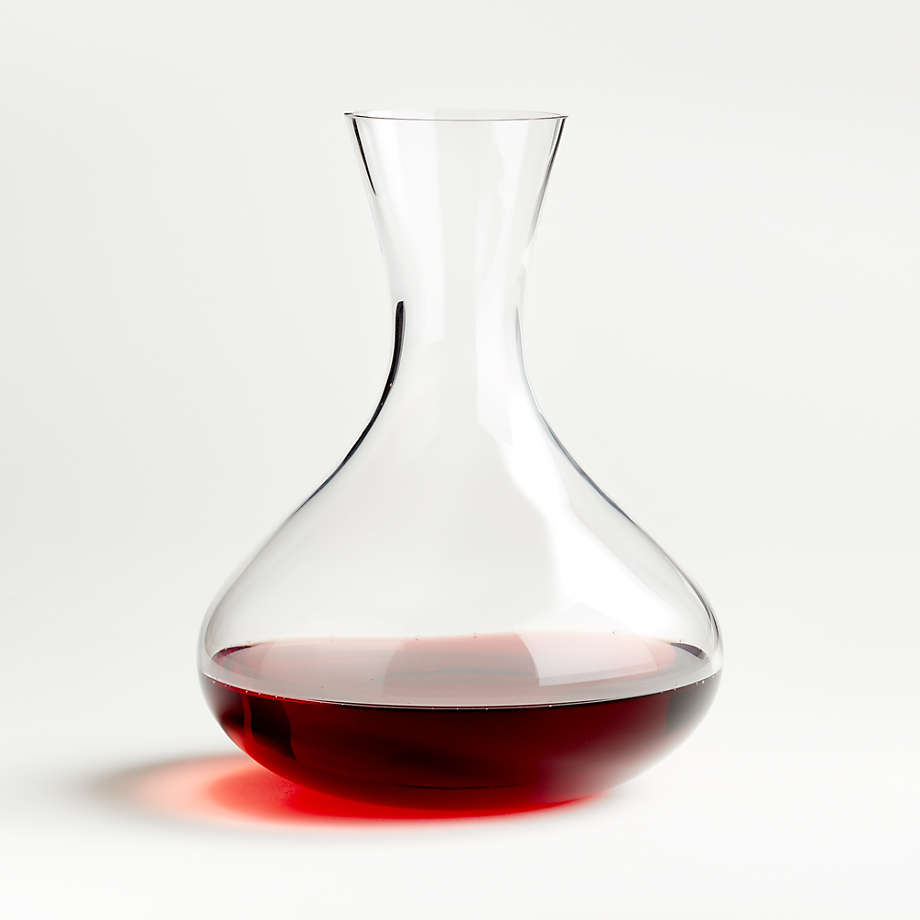 lululemon align leggings
I've bought and worn a lot of leggings over the years, and I think lululemon Aligns are still my absolute favorite. They are expensive, but they LAST. I've had mine for several years and they are still in great condition. They also fit for the majority of my pregnancy thus far, which was amazing, too! Holidays are the perfect time to gift these or ask for them if you haven't been wanting to buy them yourself. Trust me- you won't regret it.
CLICK HERE TO SHOP LULU ALIGNS
AMAZON LEGGINGS
However, if you still don't want to spend the money on lulu leggings, I've gotten several pairs from Amazon that I really love, too. I have them all linked under "fitness/athleisure" on my Amazon page here. My favorite ones are linked below, and they have pockets!
If you are pregnant, you absolutely need these maternity leggings below. They are SO good! Highly recommend getting the two-pack, lol. I got one pair and immediately got another because I wear them nonstop.
I hope this Holiday Gift Guide For Her gives you some good ideas for Christmas this year! Be sure to tag me if you snag anything from this list! : )
Happy holidays, friends!
Shanna