This post encompasses a variety of Black Friday Deals that are going on this year and I'm including my affiliate links and codes for you here!
I do earn a small commission if you use my links/codes, so thank you so much for supporting my small business in this way!
Also, if you purchase anything on Amazon for Black Friday and/or Cyber Monday, I do earn credit if you go through my affiliate page using any of the lists I have created there.
CLICK HERE to shop my Amazon page.
If you're looking to support local businesses in Kansas City, click here for some ideas!
VOORAY
DEAL: 25% off site-wide with code BLACKFRIDAY
DATES: 11/25-11/29
CLICK HERE FOR AFFILIATE LINK & SHOP
Love their Alana duffel, trainer duffel, mini backpack, fanny packs and more! Awesome travel and gym bags, or can be used for diaper bags, pump bags, teachers/nurses bags, etc.!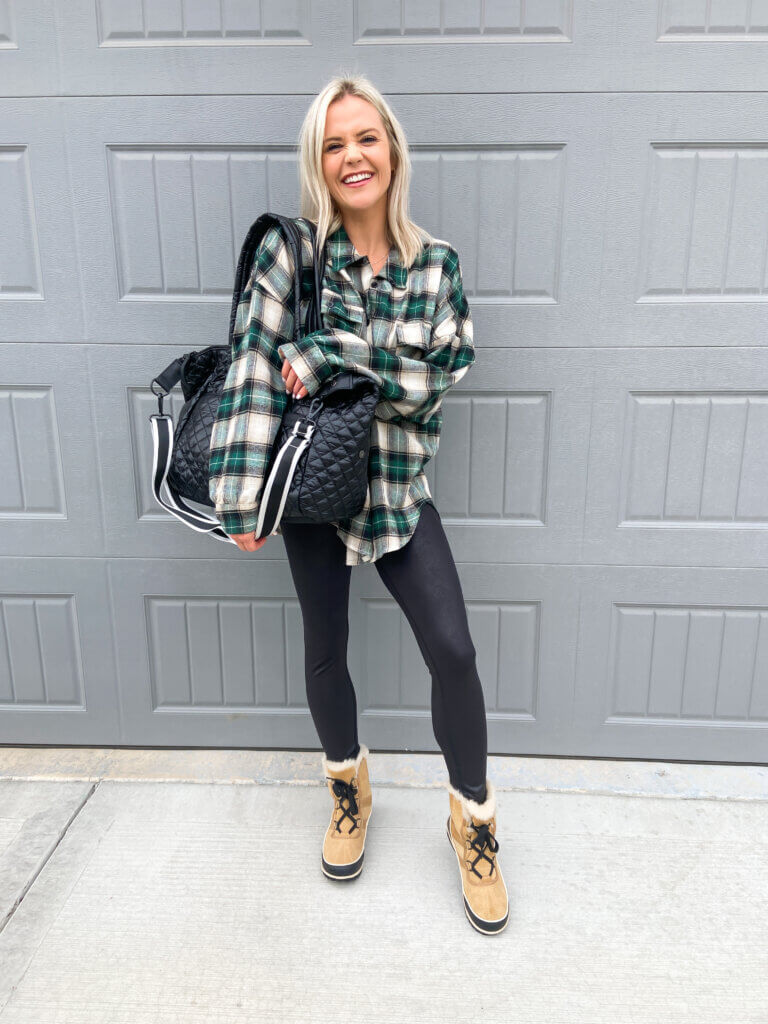 love handle phone holder
I've been raving about LoveHandle for months – this thing is the best! It's a holder on the back of your phone, similar to Loopy, but you can attach it to any case, your phone can still lay flat, it has a super strong magnet on the back AND a little kick stand so you can prop your phone up. It's truly one of my favorite things ever. Highly recommend! They have tons of cute styles to choose from too.
DEAL: 25% OFF SITE WIDE FOR BLACK FRIDAY
CLICK HERE TO SHOP THROUGH MY AFFILIATE LINK
J. CREW 40% OFF
This henley is on my brother's list and everything at J.Crew is currently 40% off!!! Code SHOPEARLY.
BABY JOGGER TRAVEL SYSTEM
We have and love this travel system and it's currently 30% off, which is an amazing deal! We use these items every single day, so we definitely get our money's worth! Highly recommend.
myx fitness bike
DEAL: up to $600 off for Black Friday
CLICK HERE FOR MY AFFILIATE LINK
EXPECTING AND EMPOWERED PREGNANCY + POSTPARTUM GUIDES
Krystle and Amy are sisters and a wealth of knowledge — one is a PT and another is a RN + Doula, and they share SO much valuable information on how to care for your body before, during and after pregnancy and beyond. They do this through daily stories packed with FREE content, as well as through their in-depth workout guides, labor & deliver course and more. Highly recommend checking these ladies & their products out.
DEAL: 25% off (does not include C-section box) — this will be the last sale with their digital guides!
DATES: November 25th at 4 PM CT to November 29th at midnight PST
Put my name down as your referral when you buy and that is how I'll receive credit!
LIQUID IV
DEAL: 30% off
DATES: until 11/30/21
CLICK HERE FOR AFFILIATE LINK or use code WELLNESSFORTHEWIN
Favorite flavors: strawberry, lemon lime, watermelon, and LOVE the new limited edition Caramel Apple flavor
NEEDED SUPPLEMENTS
PRENATALS, OMEGA-3S, PROBIOTICS, COLLAGEN, ETC. (I personally use their omega-3s, probiotics and collagen powder — all great quality supplements, third-party tested, designed to optimally nourish mama & baby before, during and after pregnancy)
DEAL: $100 off the first 3 months of the Complete Plan using WELLNESSFORTHEWIN100
OR 33% off any single product if you do a "trimester bundle" (aka 3 month supply) – use my affiliate link below for this deal
CLEAN SIMPLE EATS + OFF BEAT BUTTERS
DEAL: 15% off everything; 20% off $200+; 30% off $300+ (this would be great to split with a friend and you could both save!)
DATES: while supplies last
Favorite flavors: CSE proteins – Simply Vanilla, Cake Batter, Snickerdoodle; OffBeat Butters – Salted Caramel, Cinnamon Bun, Aloha, Gingerbread Cookie, Monkey Business, Midnight Almond Coconut, Maple Donut
Love using these protein powders in my Healthy Green Smoothie and Overnight Oats!
BEAUTY BRANDS
Beauty Brands has a ton of *Hauliday* deals going on for several more weeks, as well as 20% off any single item for Black Friday specifically. I recently picked up a bunch of fun items for gifts for family members like this discovery bag below (and myself!) — head to my shop page here to check out all of the links or click below to shop!
CLICK HERE TO SHOP BEAUTY BRANDS DEALS
NAKANO KNIVES
I have their Chef's knife and it is INCREDIBLE. So sharp and great quality, if you are in the market for a good knife or struggling to chop those dang sweet potatoes!
DEAL: 20% OFF YOUR PURCHASE
DATES: starting on 11/19
CLICK HERE FOR AFFILIATE LINK or code WELLNESSFORTHEWIN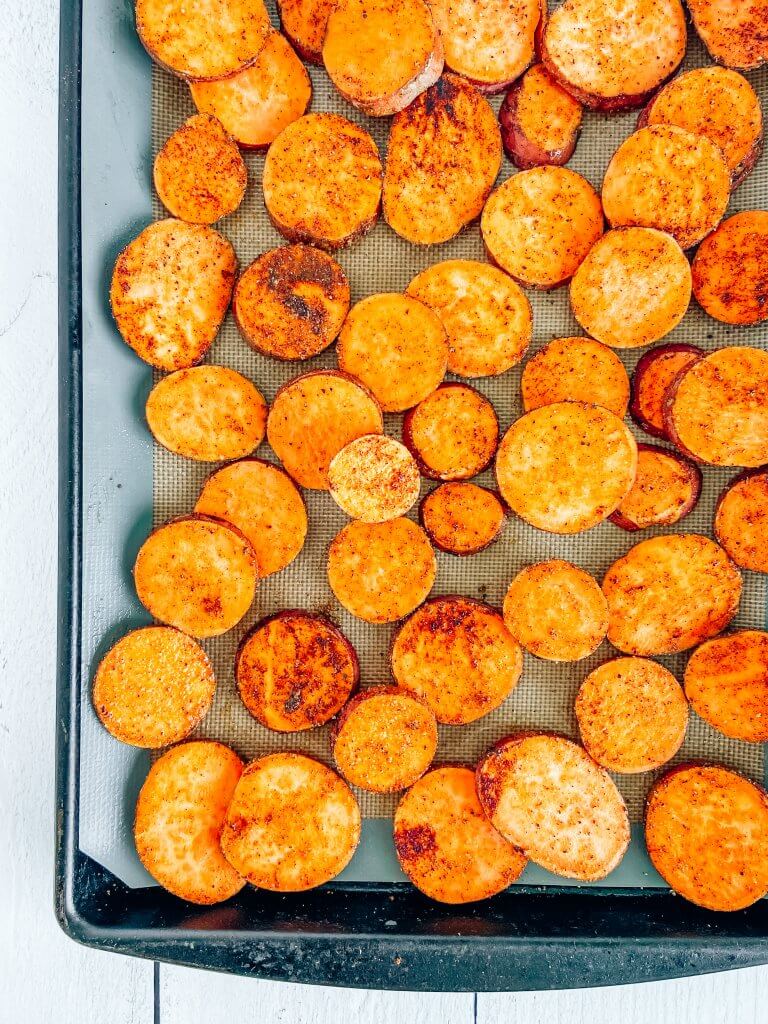 jojo's chocolate
Absolutely love their chocolate. I'm a big fan of the chocolate peanut butter and Ethan loves the original one the best, with the cranberries & pistachios!
DEAL: TBD
DATES: through 11/30
SPARK MEDIA CONCEPTS BLOGGING BOOT CAMP
If you are wanting to start a blog, but have no idea where to start, this course is for you! Amy and Jennifer have helped me so much with the behind the scenes stuff with my blog over the past several years, and they are a wealth of knowledge when it comes to blogging!
DEAL: discounting their course to $997 – click link below to see what all it entails
DATES: 11/22-11/28
CLICK HERE FOR MY AFFILIATE LINK
I hope these Black Friday Deals will help you save a little money on your holiday shopping this year! Let me know if I missed anything or if you have questions or issues with any of the codes or links! Thank you again for your support and for using my links. Appreciate you all!
Happy Holidays!
Shanna