Things To Do in Independence, Missouri
Last weekend, I got invited to do a little "staycation" in Independence, MO, which isn't too far from my home! I have driven through Independence countless times, and I even used to work in the area; however, I had no idea what there was to do for fun in the city. I'm excited to share some of the places that Ethan & I explored during our stay, as well as some of the recommendations I collected from you all on Instagram. Keep reading if you're looking for some fun things to do in or around Independence, Missouri!
PLACES TO STAY IN INDEPENDENCE, MISSOURI
We stayed at the Hilton Garden Inn in Independence and had a good experience! It was your standard hotel room. Nothing super fancy, but it had everything we needed. It was right off the highway, so it wasn't a far drive to get to restaurants and other things to do.
Some of the other bloggers on this trip stayed in various Bed & Breakfasts and airbnb's in the area, which all looked super cute and charming! If you're looking for something a little different from your typical hotel stay, this would be a great option to look into.
Disclosure: I was invited to attend this Influencer Weekend in Independence, MO and all expenses were covered. I am also being compensated for this blog post, but as always, all opinions expressed are my own.
PLACES to eat IN INDEPENDENCE, MISSOURI
Ethan & I were pleasantly surprised by some of the dining options in Independence. We had never eaten in the area before, and didn't really know where to begin or what to expect. A lot of people suggested "Independence Square", so figured we would check out that area first. It seemed to have a wide variety of restaurants to offer.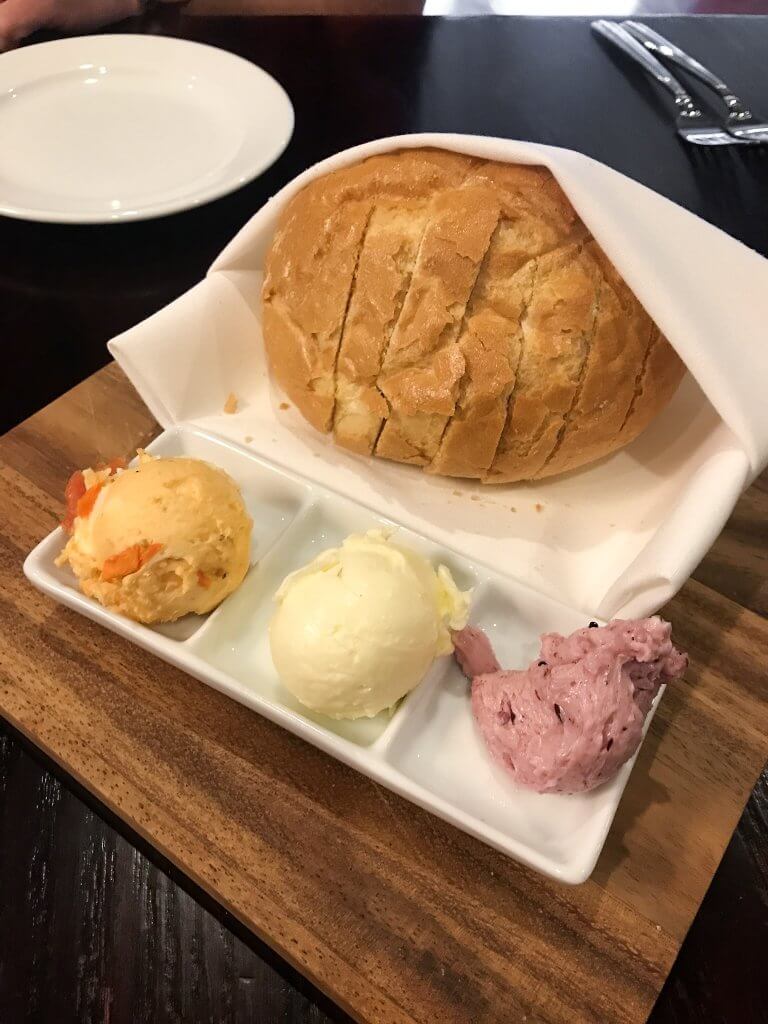 We went to Ophelia's Restaurant the first night and we were NOT disappointed! It is a little more upscale (most of the entrees were around $20+), but we were very impressed. We got bread and butter to start, and we both absolutely loved our meals. I had grilled salmon with risotto and roasted Brussels sprouts, and Ethan got their duck confit starter with a side of lobster risotto. They had a pianist playing in the background, which was a nice touch! We would definitely recommend Ophelia's!
One morning we went to First Watch because it was close to our hotel, and it never disappoints! We had a great experience there, too. Highly recommend their Kale Tonic green juice and steel-cut oatmeal! And basically everything else on the menu. ; )
other PLACES TO EAT IN INDEPENDENCE, MISSOURI: YOUR RECOMMENDATIONS
We were only in Independence for a few days, so we weren't able to try a ton of different restaurants during our stay. I am listing some other recommendations I collected from you all below!
Cafe Verona
Vivilore (Italian) — several people recommended this
Ophelia's – we loved!
Terra
A Little BBQ Joint
Saints
Hi Boy (fast food)
El Pico – Mexican
Kobe – good sushi
Los Cabos – outdoor patio by the lake
Plowboys BBQ
V's
Salvatore's Italian
Summit Grill (Lee's Summit)
Square Pizza
Tim's Pizza
Corner Cafe
El Volcan
Courthouse Exchange
Blendwell Cafe
Lakewood Local
Bate's City BBQ
places to go out in independence, missouri
After dinner at Ophelia's the first night, we headed right across the street to the fairly new brewery in town, 3 Trails Brewing Co. It is very spacious and super cute inside. It has a rustic feel with wood planking on the walls, fun lighting, and they had a live, country band, too!
As a brewery, they had lots of good drink options, including beer of course, as well as cocktails, delicious margaritas, etc. You can get food delivered from several of the local places, like Mexican from El Pico, and more.
I got to meet several bloggers from surrounding states that I had never met while we were there, which was so much fun! Even though I'm a really outgoing person, I'm always a little nervous going into situations where I don't know anyone. I'm glad that I got outside my comfort zone a little bit and went anyway, because everyone was so sweet, and it's always nice making new connections. I was thankful I had Ethan with me, too. : )
independence, missouri: full of rich history
I will admit; we didn't expect there to be much to do in Independence. It's easy to get stuck in your bubble and do the same things over and over on the weekends. Ethan & I are totally guilty of this! We never venture too far out from our hometown, but I'm glad we took the chance to see what Independence had to offer. It's actually filled with rich history and has some really cool places to see. In case you didn't know, Independence, MO is the home of the 33rd President of the United States, Harry S. Truman.
Historic Sites to See & things to do in independence, missouri
Some of the historic sites we explored during our staycation included the Bingham Waggoner Estate and the 1859 Jail, Marshal's Home and Museum.
The Bingham Waggoner Estate was massive, beautiful and actually really cool to see. The employees gave us a quick overview of the history behind it, and we were able to give ourselves a tour of the estate.
The 1859 Jail was pretty neat to walk through too. It's crazy to imagine that it was really used for prisoners back then, and that someone lived right upstairs. It also had a really pretty courtyard and one-room schoolhouse in the back. This was at the end of Independence Square, just walking distance from some of the other spots we visited, like Ophelia's, 3 Trails Brewery, and more.
We checked out Clinton's Soda Foundation right up the street which I highly, highly recommend! Apparently Harry S. Truman worked there back in the day, and it looks like it came straight out of the movie Grease. It's SO cute inside, and they have bottled soda, candy, a variety of delicious ice cream cones, root beer floats, and more. Such a fun and vintage spot – great for photo ops. ; )
One of our favorite parts of the trip was visiting Diamond Bowl & Billiards, also right off the Square. Diamond Bowl has bowling alleys, tons of pool tables, dart boards, and other arcade games. They even have a bar + full lunch & dinner menu, and the food was delicious! Ethan and I had lots of fun playing darts and pool. The bowling lanes were packed at the time! This would be a really fun place to go with friends on the weekends.
other things to do in independence, missouri: your recommendations
Here are some of the other fun things to do in Independence that you all suggested! Again, we didn't have time for everything, but here are some other recommendations below. I wish we would've had time for the Harry. S Truman Museum! I've heard it's really pretty cool. We might just have to take a trip back for it. ; )
Harry S. Truman Museum
Farmer's Market
Little Blue Trace Trail
Bass Pro Park
The Square – full of restaurants and shops
See a movie at Pharaoh Theatre
3 Trails Brewery
Courthouse Exchange
Bingham Waggoner Estate
1859 Jail, Marshal's Home and Museum
Clinton's Soda Fountain
Diamond Bowl and Billiards
Apparently there is a really fun Wine Festival that happens every September, too. The 2019 Wine Festival is on Saturday, September 14th on the grounds of the Bingham Waggoner Estate that we visited on our trip!
Now you will have some guaranteed fun things to do next time you are in or around Independence, Missouri! Hopefully this is also helpful for locals who haven't really taken the time to explore the town or some of the hidden gems I mentioned in this post. Please let me know if I missed anything crucial! ; ) Thank you again, City of Independence, for hosting us.
Talk to you soon,
Shanna