WFTW Follower Favorites Gift Guide
I know this time of year can feel super overwhelming with all of the gift guides floating around. I do not want to contribute to any feelings of stress regarding gifts, spending money or the holiday hustle in general! But I would love to provide some easy ideas if you're looking, or share some items that people have specifically told me that they've purchased this year based on my recommendation and loved. So here is my WFTW Follower Favorites Gift Guide for this year!
I have also made some gift guides on my Amazon page — click here to check them out. (I.e. Gifts for New/Expecting Mama, Gift Guide for Men, Gift Guide for Baby/Toys)
See my latest gift guide for baby here!
Disclosure: this post does include affiliate links, so I earn a small amount of commission if you purchase through my link. Thank you so much for supporting me and my small business in this way.
VEGGIE CHOPPER
This thing makes meal prep a BREEZE! Also great for chopping food into little pieces for feeding babies!
COLD BREW MAKER
So many people have said this has been a game changer for them. YOU NEED!
Click here for my full blog post with more info + how-to tutorial video.
NINJA FOODI
SO many functions in just one appliance. A great way to consolidate some of those bulky items!
CRZ YOGA LEGGINGS
Some of my FAVES! They fit perfectly, super comfy, pockets & great for workouts. True to size and super affordable.
ULTRABOOST TENNIS SHOES
I get my true size in Ultraboosts. Amazing quality and extremely supportive for walking and all kinds of workouts. Several of the styles linked here are at discounted prices.
VOORAY BAGS
So many great options here — love all of the things I have from them including the fanny packs, mini backpack, Alana and trainer duffels. Great for traveling, going to the gym, packing pump parts; I know a lot of pumping moms, teachers and nurses all love their bags for throwing allll the things in! All very affordable, too.
Use my affiliate code WELLNESSFORTHEWIN to save 20% off your purchase!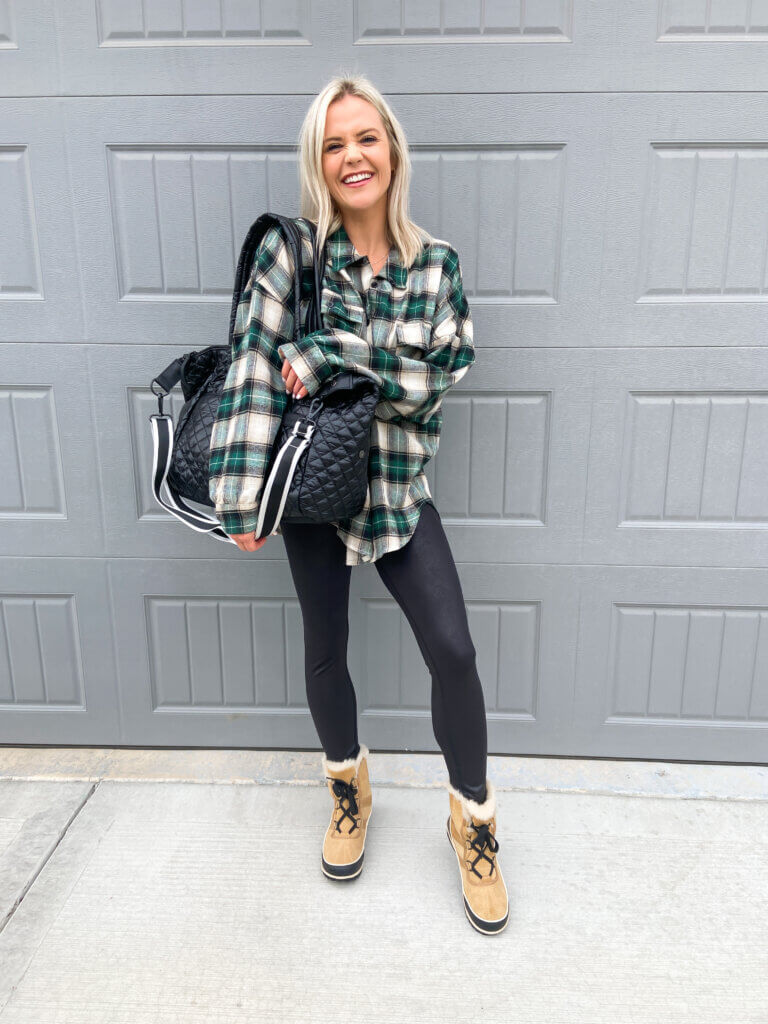 MATERNITY LEGGINGS
Every expecting mama needs these – SO freaking comfy. Definitely recommend getting the black 2-pack, trust me. ; ) True to size!
LOVEVERY ITEMS
We have loved ALL of our Lovevery items throughout Rhett's life! The play gym (plus the sensory strands are a must) and all of their play kits!
CLICK HERE to shop my affiliate link
PIANO GYM
The BEST baby toy out there! Definitely our most used item in the first 6+ months of Rhett's life!
LOVEHANDLE PHONE HOLDER
LOVE this thing for the back of my phone. I love it more than Loopy because you can still lay your phone flat. It also has a super strong magnet on the back AND a little kickstand so you can prop your phone up. Works on any phone case, tons of cute styles available. It's the best!
You can use my affiliate code WELLNESSFORTHEWIN to save 10%.
I hope this WFTW follower favorites gift guide gives you some great ideas to give to loved ones or to ask for yourself! Happy holidays, my friends!
Shanna