Affordable Home Decor Ideas
I'm creating this blog post partly for selfish reasons. I want to keep track of all the things on our list for the house once it is done. : ) Unfortunately we aren't made of money so it will be a long, slow process to get all of the things that we want to make the house feel totally put together, but that's A-okay! Today I'm sharing some affordable home decor ideas and inspiration for those of you also needing some new pieces in your homes!
AFFORDABLE HOME DECOR IDEAS: LIVING ROOM
AREA RUGS
We will have wood floors in our kitchen and living area in our new house, so we knew we'd want a big area rug around our sectional and in front of the fireplace/TV. We came across a few different options that we really liked, and I have linked them below for you!
Since we have a puppy, we opted for one that does not have tassels on it, because I can definitely see Koda wanting to chew on those… lol. But I think they are so cute, too!
SHOP this Moroccan 8×10 Rug – $184 (comes in multiple colors)
CLICK HERE TO SHOP Blue Bohemian 8×10 Rug – $146
SHOP TRIBAL RUG — $218 for 8×10
OTTOMANS/UPHOLSTERED COFFEE TABLES
Since we are getting a big sectional for our living room, we knew we'd also need a coffee table in front of it. We've been advised by many people to get an ottoman with a soft top or upholstered coffee table since this is more kid-friendly for the future! Good call.
We searched high and low for one of these and there were just so many options it was overwhelming. But we finally decided on the one I'm linking below! First of all, it was on closeout so it was very affordable, but we also loved the look of it! We love the weathered wood, and it has drawers on the sides that pull out and can double as trays! Even better than we thought. 🙂
UPHOLSTERED COFFEE TABLE — $209, CLOSEOUT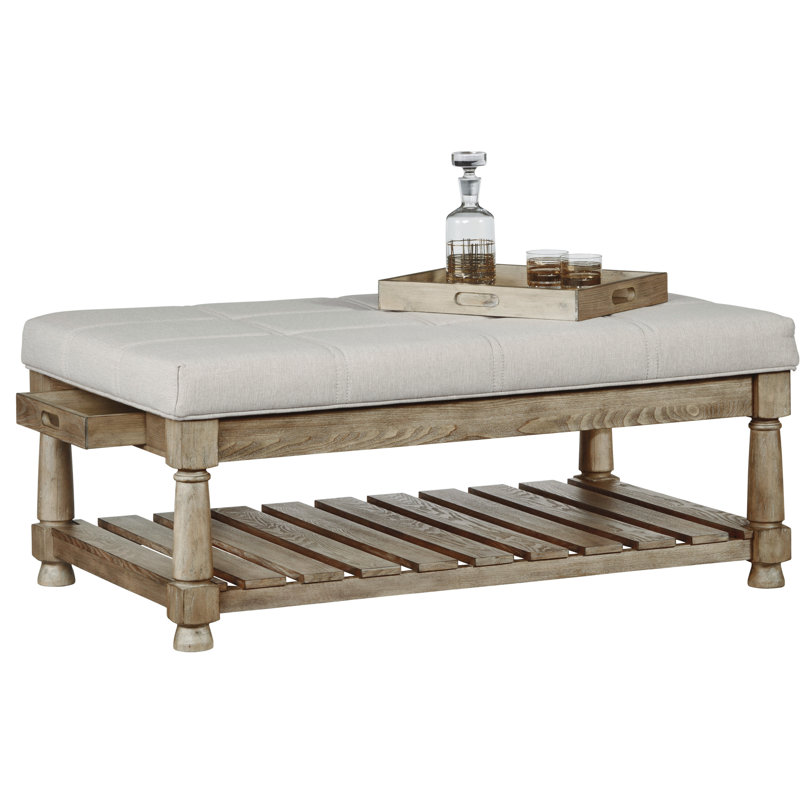 Also linking a few other options we really liked below:
TUFTED COCKTAIL OTTOMAN — $228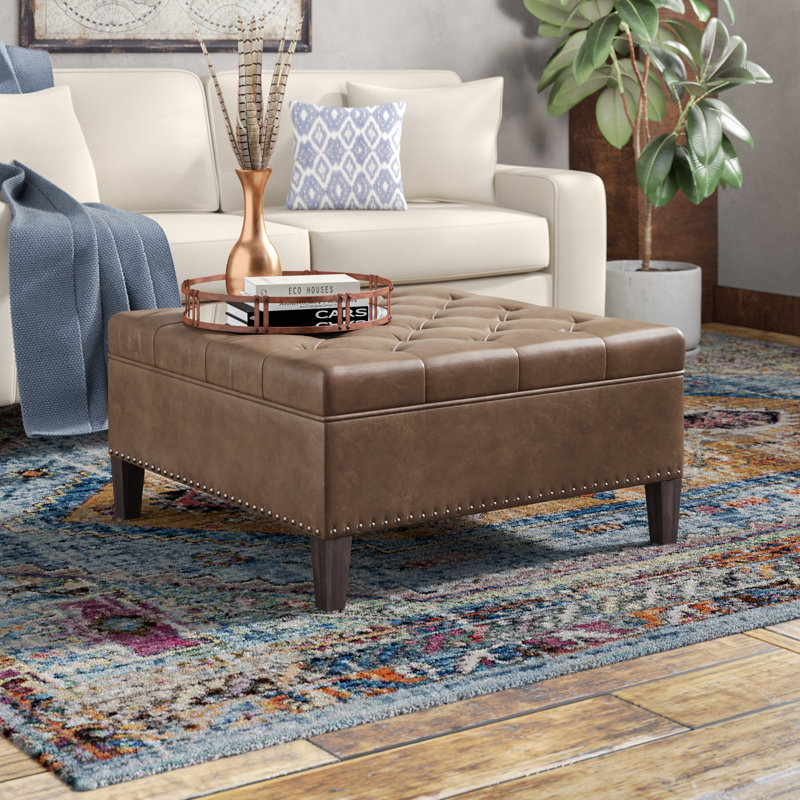 SHELVED TUFTED COCKTAIL OTTOMAN – $349 (comes in several color combos)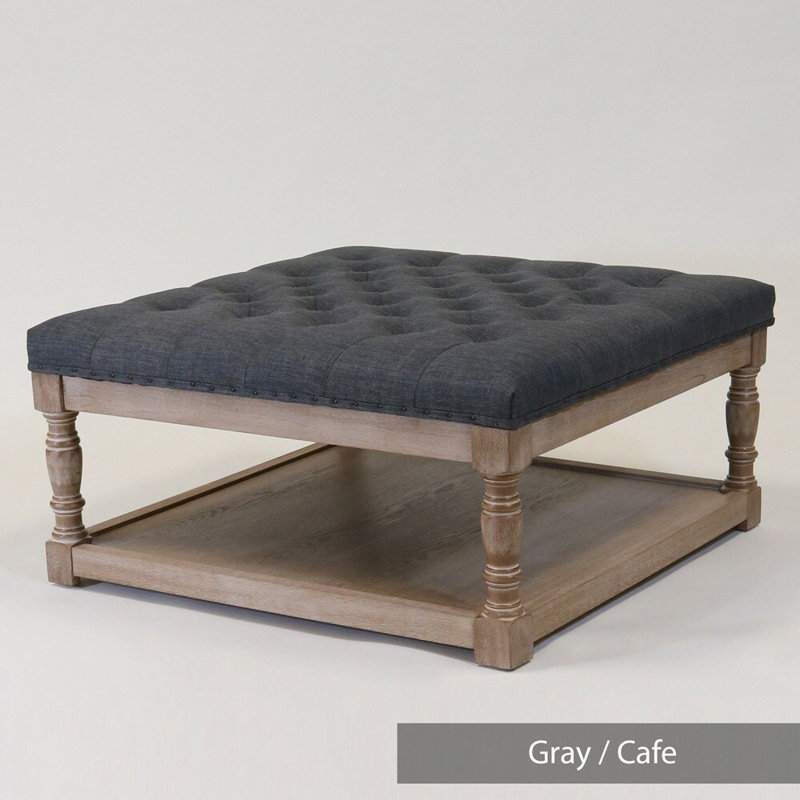 ACCENT CHAIRS
Eventually I think we will also want an accent chair in our living room to balance out the sectional and just provide a little extra seating. We really love the look of these cognac leather ones, and this is a recliner I can actually get behind. ; ) Super affordable, too!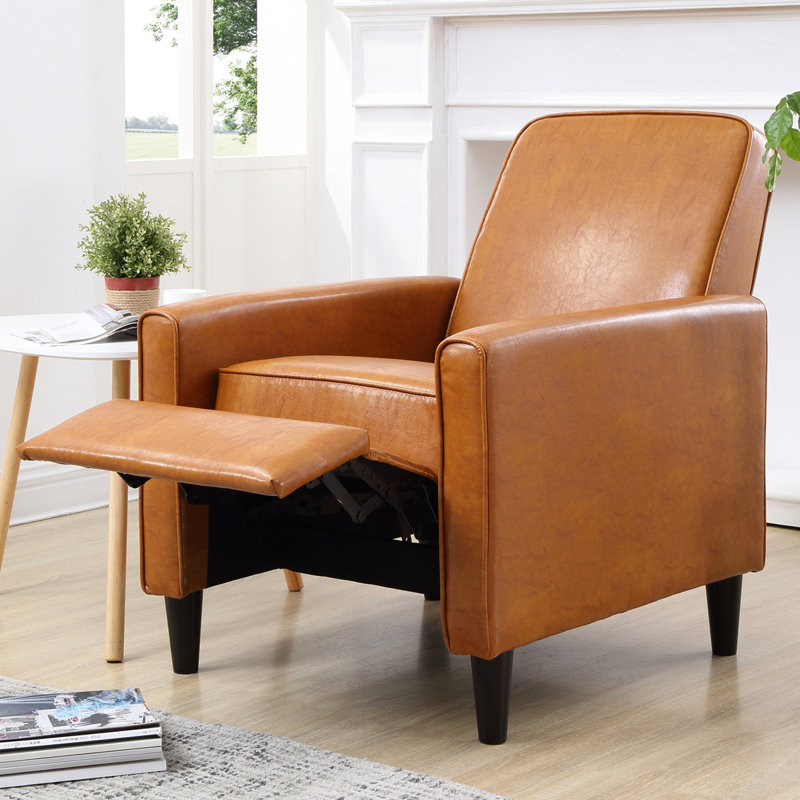 Leather Accent Chair 2 — on sale for $245 right now!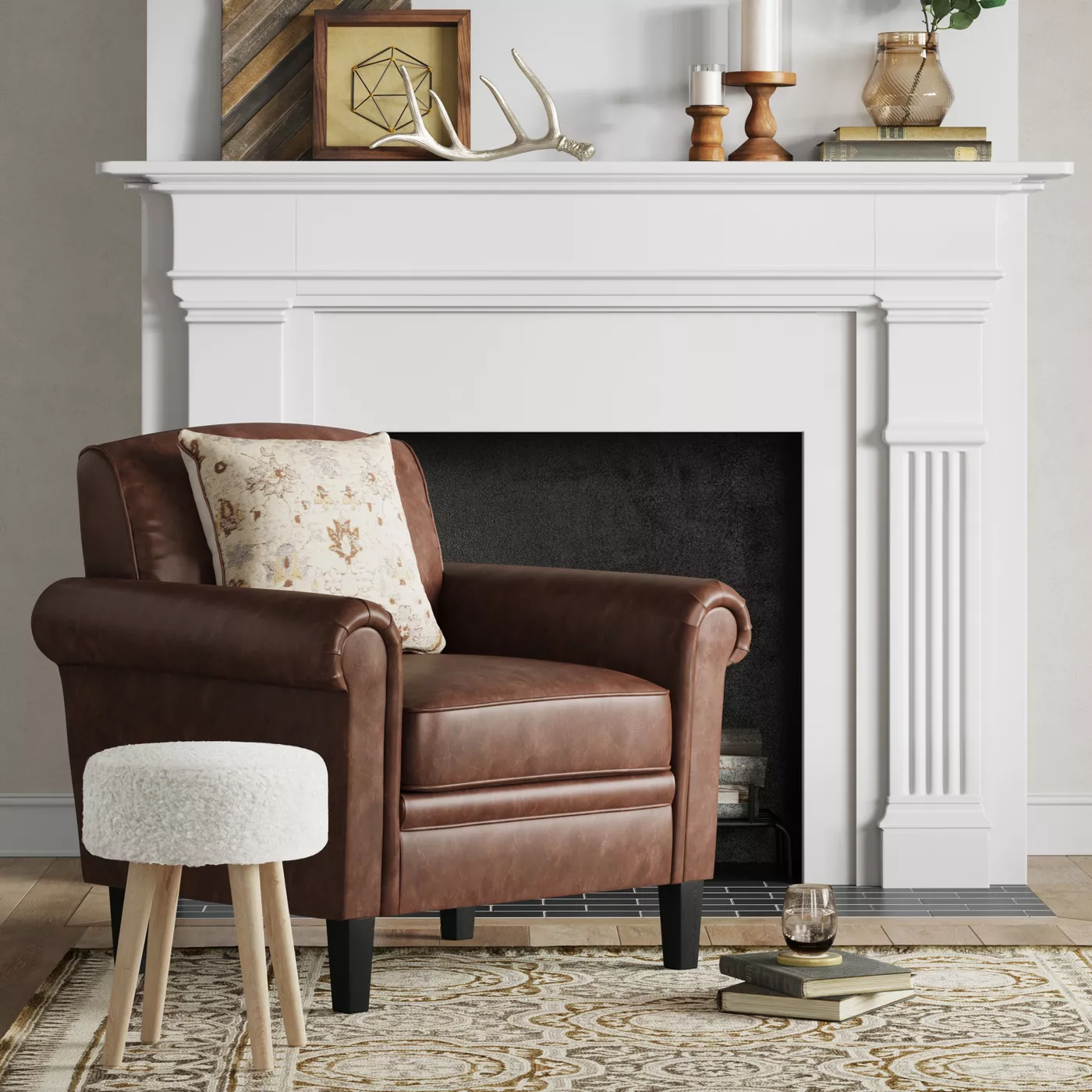 LAMPS
Here I'm sharing a few of the lamps that we have gotten for our house!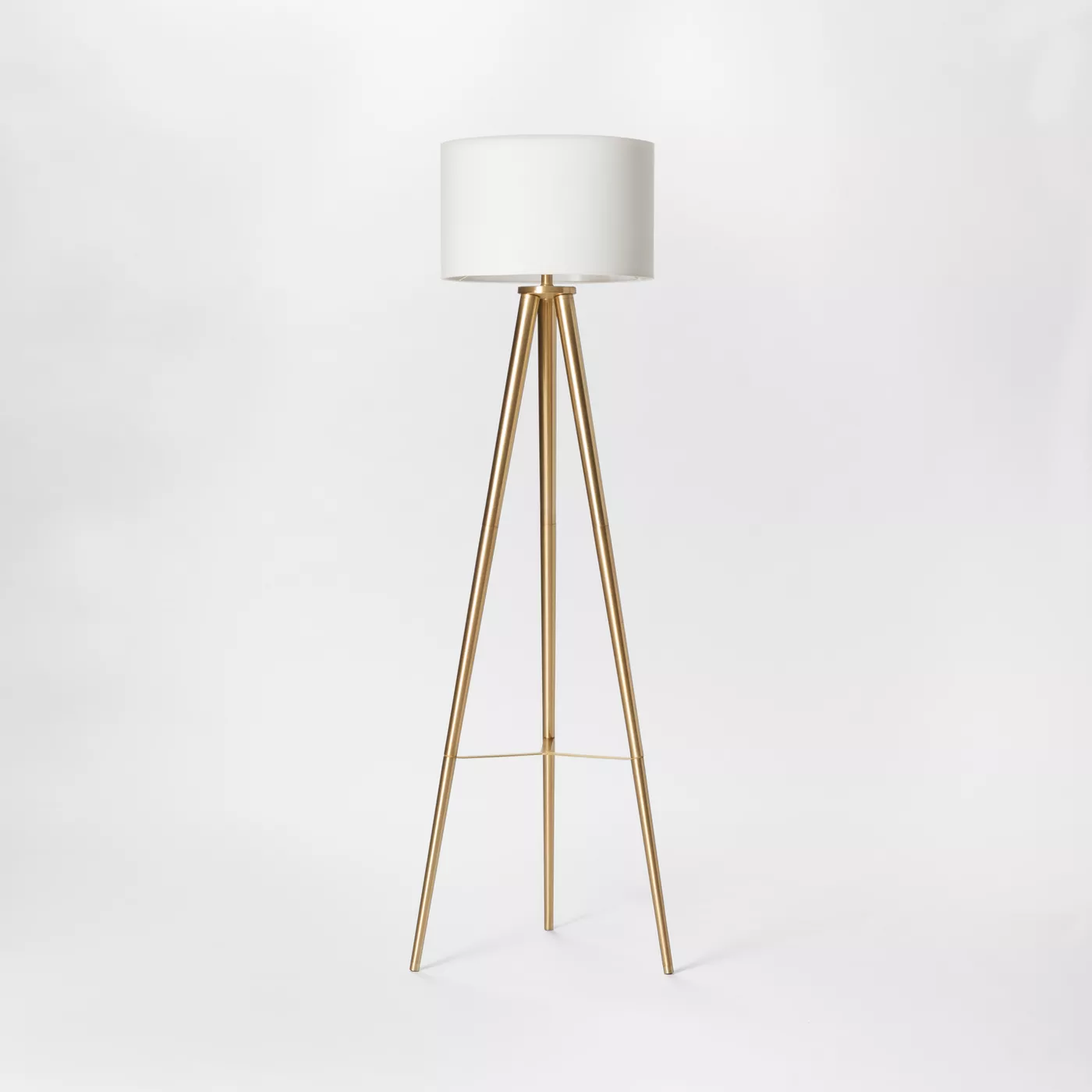 SILVER TABLE LAMP — REG. $79, ON SALE $71
(We actually got the gold version of this for Christmas, but it is currently sold out!)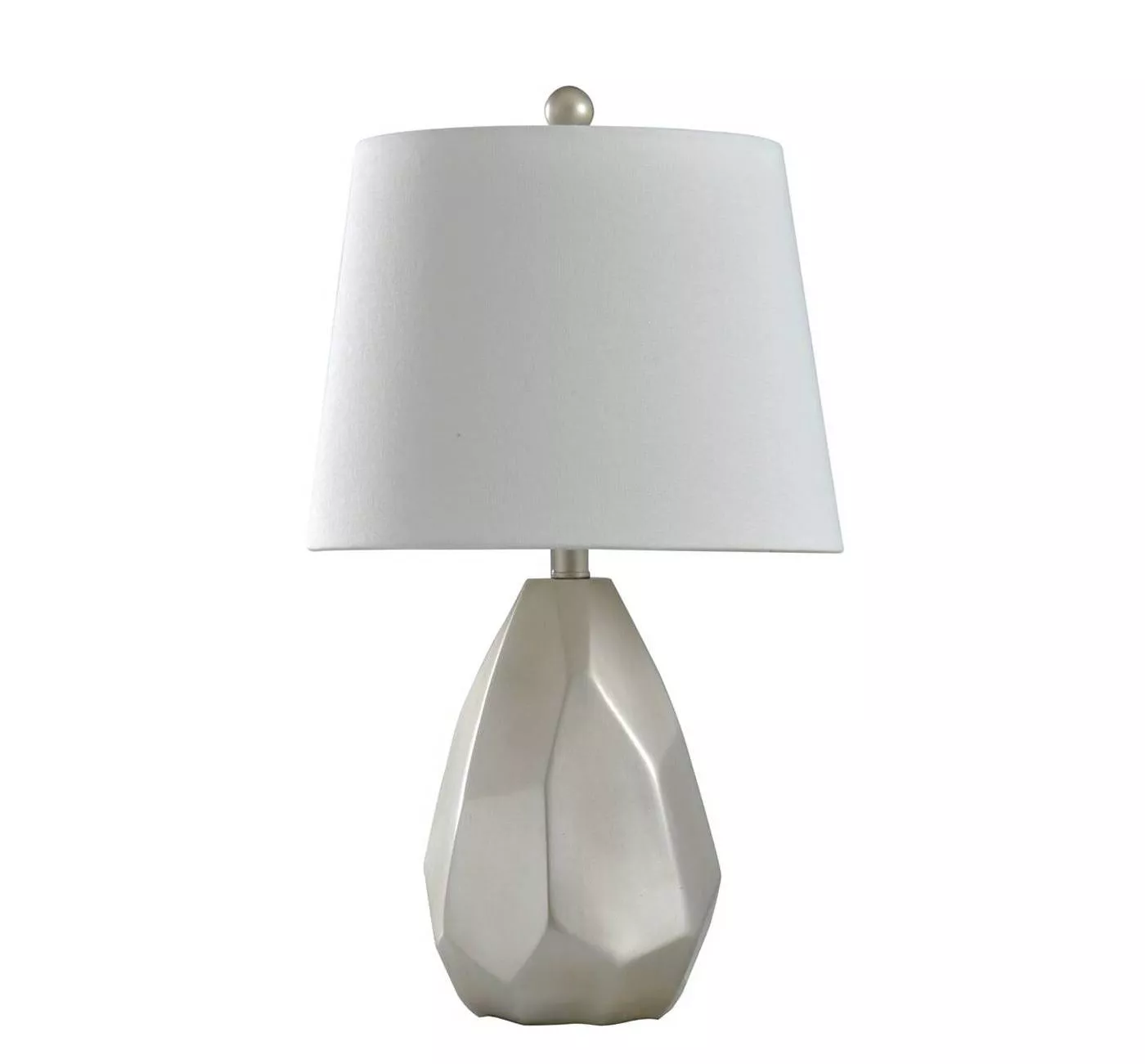 WALL ART
We like the "farmhouse"/rustic vibe and we've been eyeing a picture like this one below! We've found a few different options but this was toward the top of our list.
COW FRAMED WALL CANVAS — $74.99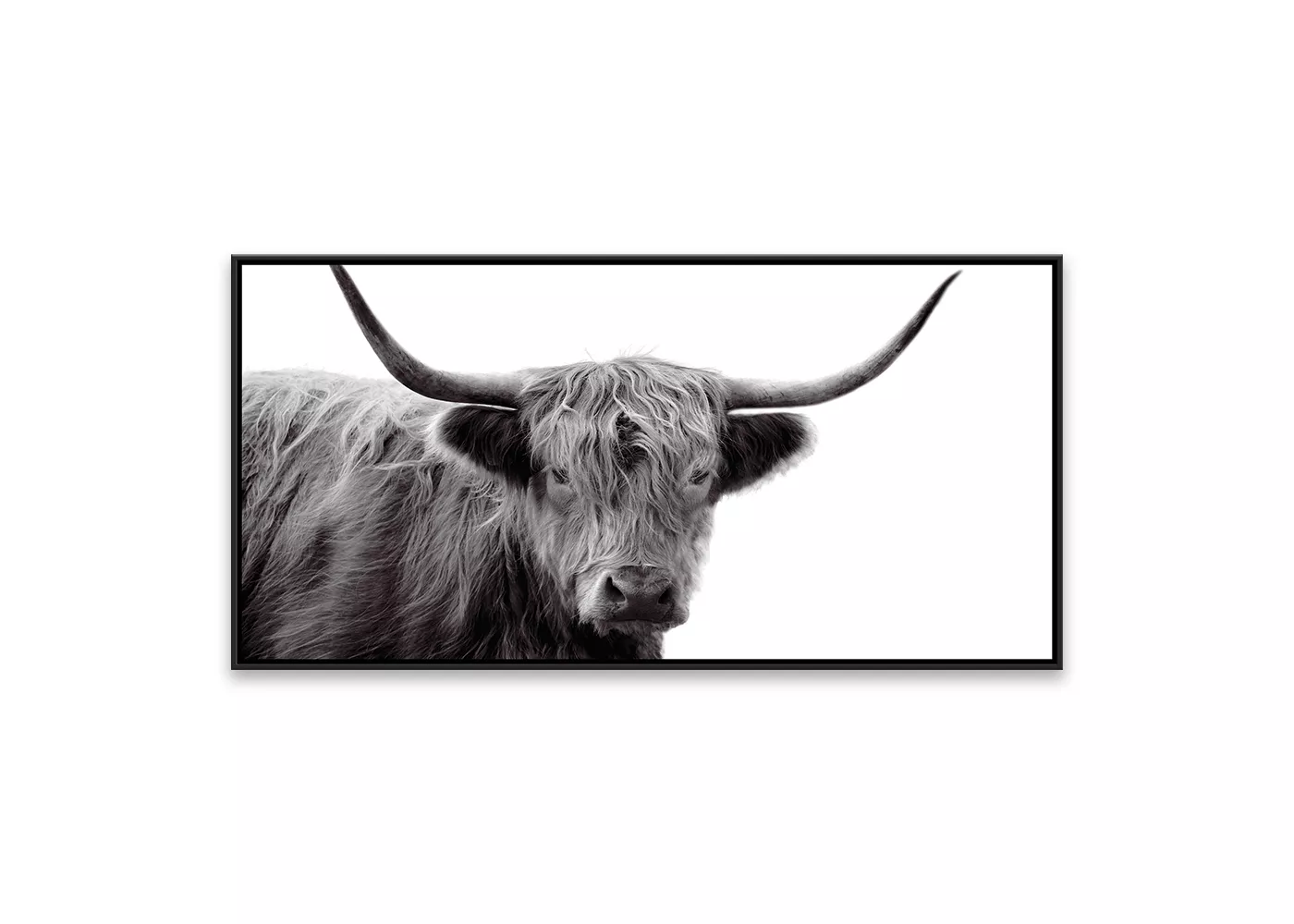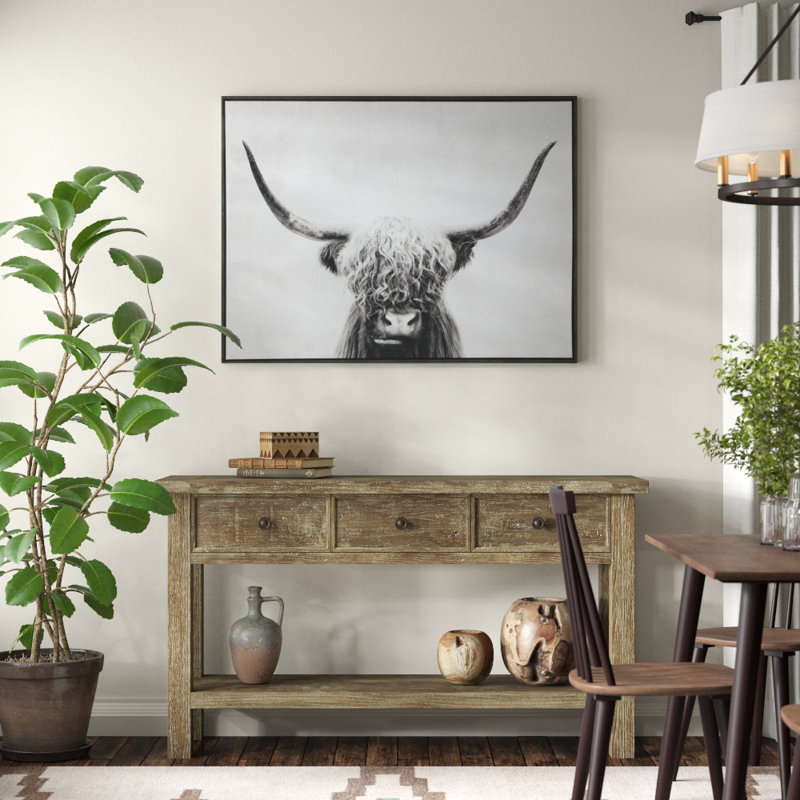 Y'all know how much we love our dogs, Harley & Koda. I recently discovered Perkie Prints thanks to one of my followers, and we had some made for our pups! LOOK HOW CUTE THEY ARE. We are planning to blow these up, print them and probably hang them on the wall in the entry way, because we are those people.
AFFORDABLE HOME DECOR IDEAS: BEDROOM
COMFORTER
We have had something extremely similar to this Amazon comforter for a few years and we've been really happy with it. With our crazy dogs, we didn't want to spend a ton of money on a comforter, and it had to be easy to clean. (AKA, no chance we'll EVER buy a duvet cover). This one has been perfect for our needs.
BEDROOM FURNITURE SET
We already have a full bedroom set that we absolutely love from NFM so we are all good there! I'll link it here for you if interested!
CLICK HERE FOR THE BEDROOM SET!
AFFORDABLE HOME DECOR IDEAS: KITCHEN
DINING TABLE AND CHAIRS
We have decided to wait until we are in our new house to get a kitchen table because we aren't 100% sure what shape and size we will want and need in that space. As of now we are thinking we want a big round one (that seats up to 6 people), but TBD! We also prefer wood/rustic looking tables.
CLICK HERE TO SHOP ROUND WOODEN TABLE #1 — originally $999 but often goes on sale
SHOP WOODEN ROUND TABLE 2 — $609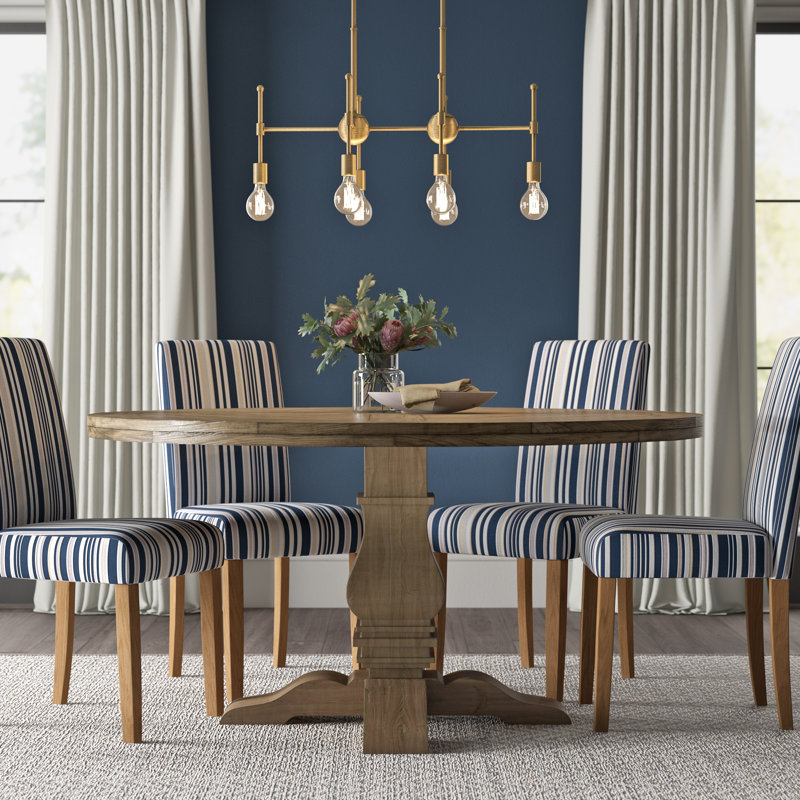 CLICK HERE TO SHOP WOODEN RECTANGLE TABLE – $799 (not including chairs/bench)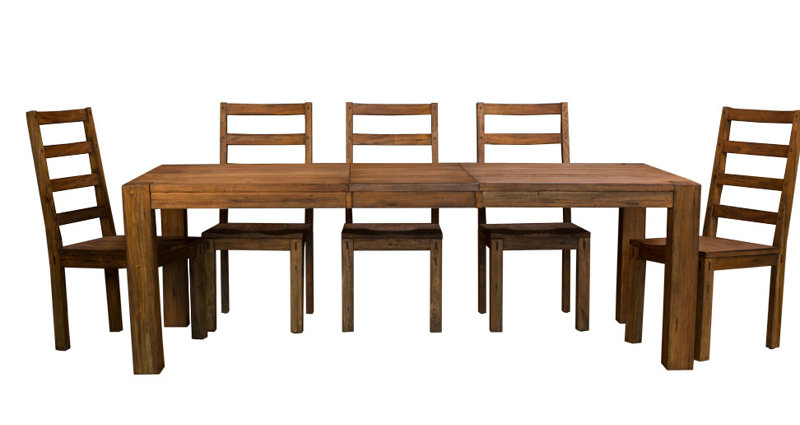 GRAY CUSHION DINING CHAIRS – $158 for 2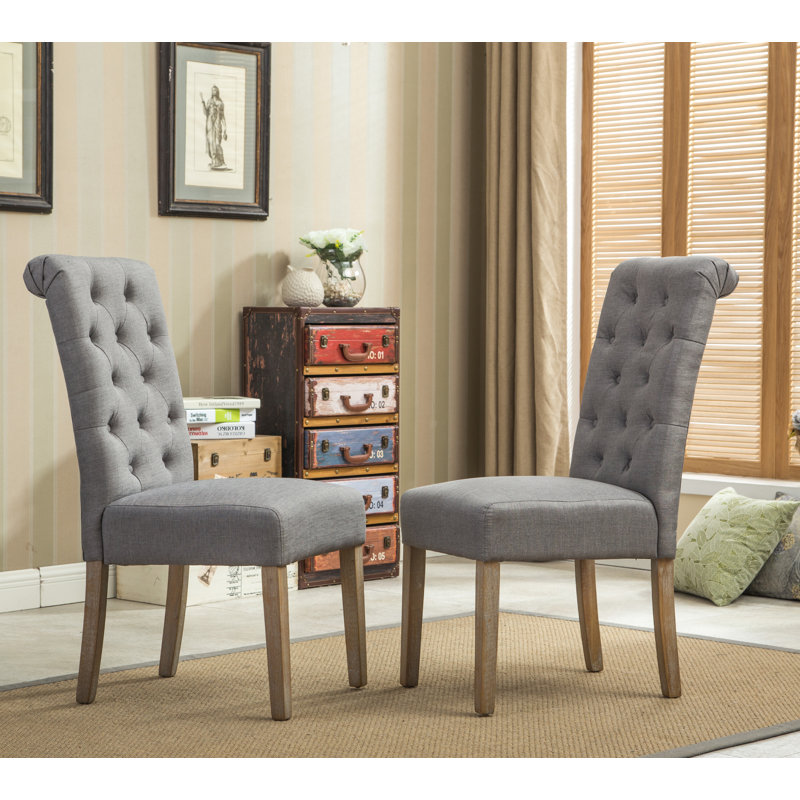 UPHOLSTERED DINING CHAIR – SET OF 4 FOR $165!!!!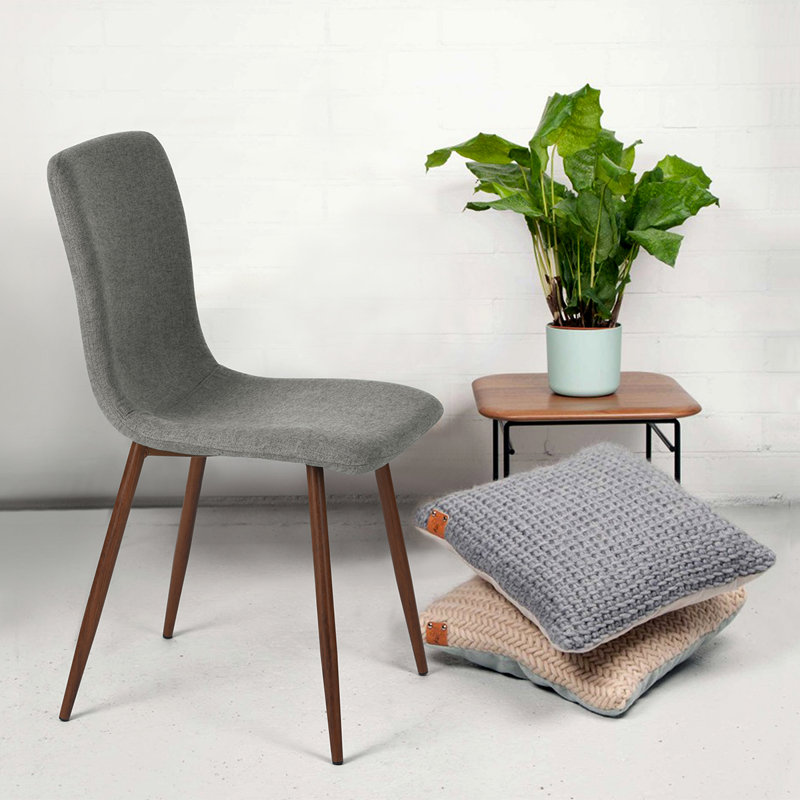 BAR STOOLS
First I will link the bar stools we ended up actually buying because we are in LOVE with them!!! They are extremely comfortable, and they were actually really affordable. We got a set from Wayfair first, and then we needed a third/single chair, which we found at Nebraska Furniture Mart in Kansas City for $60 each. My mom ended up getting four for her island, too!
Be sure to check the height you need when you are shopping for bar stools. The ones I'm linking here are both counter height.
CLICK HERE TO SHOP LEATHER BARSTOOLS. $134 for a set of 2 ($67 per item)
CLICK HERE TO SHOP GRAY BARSTOOLS. $127 for set of 2
KITCHEN / APPLIANCES
Click here for all of my favorite kitchen gadgets/appliances! Includes everything from favorite blender, knife set, baking sheets/mats, avocado slicer, wine opener and lots more!
ORGANIZATION / accessories
I don't know about you, but a super organized pantry, closet, really any space is SO satisfying to me. I already have some of these items that help with organization, but plan to stock up on more as time goes on!
OXO Pantry Containers
I love using these to keep my pantry looking organized and my food fresh! I put things like old fashioned oats, nuts, pasta, grains, etc. in these organizers, but they can be used for so many things! BPA-free and dishwasher safe.
CLICK HERE TO SHOP THE CONTAINERS.
Fridge Clear Organizer Set — $19.99
Click here to go to my Amazon Page and find lots more under "kitchen"!
Black Velvet Hangers
We really love using these black velvet hangers. It looks nice when you have them for everything, and also, none of your clothes slip off like they do with those stupid, cheap hangers you get from the dry cleaner.
CLICK HERE TO SHOP THE HANGERS.
To see some other home items we have and/or that are on our list, check out my Holiday Gift Guide For The Home post. Includes our favorite vacuums, speakers, home security technology & more! You can also find lots of ideas on my Amazon page here! (#affiliate)
I hope this helped provide some affordable home decor ideas for anyone who is also moving into a new home soon, or looking to refresh their current space! Please let me know if you have questions on any of these items or if you want help searching for anything else! 🙂
XOXO,
Shanna