What to Expect When You're Expecting Baby #2
Hi, everyone! I haven't sat down to write a blog post in way too long. Between launching & focusing on my podcast, our recent move, baby on the way, and just life in general, writing blog posts has fallen to the back burner and honestly, I miss it. Writing is therapeutic for me, and I hope the content I share is helpful for you! I'm making a comeback today to talk about what to expect when you're expecting baby #2.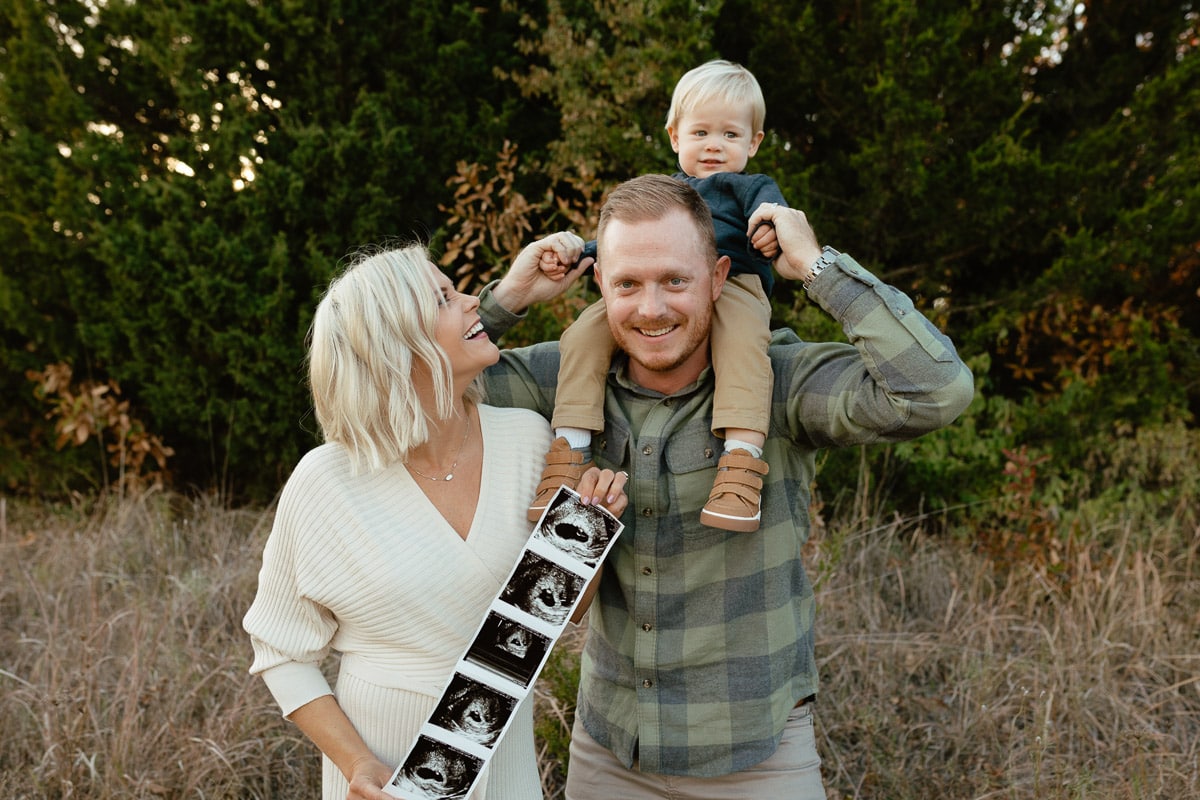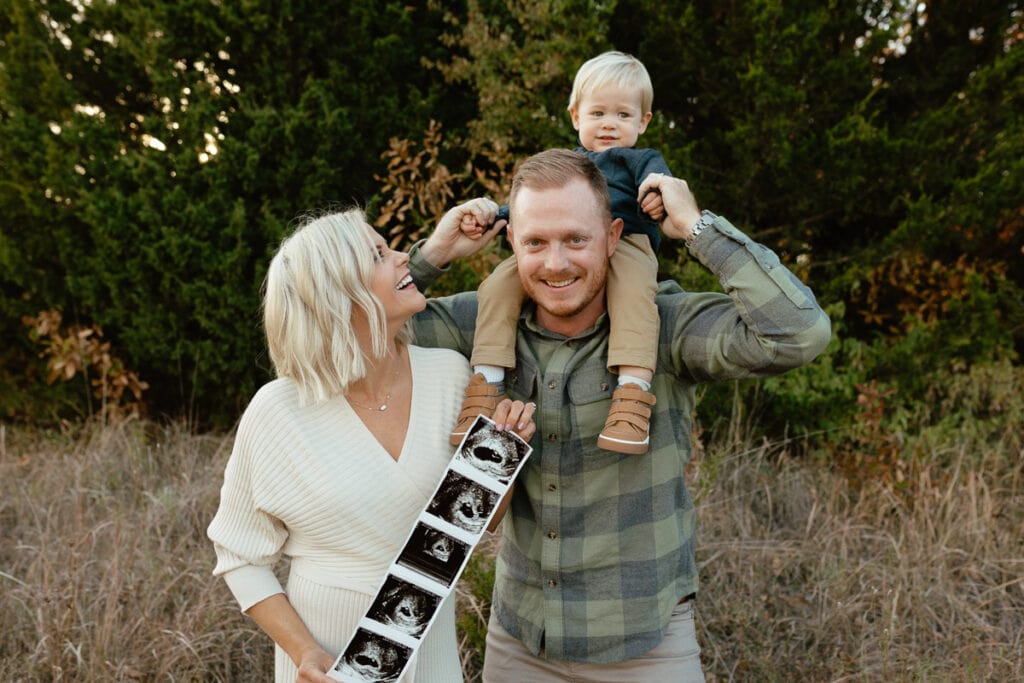 Admittedly, I have done a pretty terrible job at documenting this pregnancy in comparison to my first. They say that'll happen… and they'd be correct. ; ) Life is just a wee bit busier when you already have a little one running around!
In this blog post I'm going to share a little recap of my second pregnancy thus far. I'll be discussing how I've been feeling physically and emotionally, doctor's appointments, finding out baby's gender, things I'm buying (and skipping) this time around, as well as resources I plan to utilize during this pregnancy through AdventHealth Kansas City.
Disclosure: this post is sponsored by AdventHealth Kansas City, but all thoughts and opinions expressed are my own. I had the honor of partnering with AdventHealth during my last pregnancy, and I am so excited to team up with them again this time around. This is a brand I fully support and believe in that aligns with my values and vision for my brand, so thank you for your support of sponsored content!
second pregnancy: symptoms
Everyone warns you that every baby is different, and a lot of people told me that the same is true for pregnancies; however, overall, this one has been fairly similar in regards to symptoms I've experienced.
In the first trimester, I experienced a lot of the "typical" symptoms, such as exhaustion, nausea and changes in appetite (as well as some food aversions, but thankfully, nothing too severe). Similar to my last pregnancy with Rhett, I would feel my best earlier in the day, and the nausea and other symptoms like reflux would worsen at night. So, the saying "morning sickness" has never been a great descriptor for me, ha! Night time sickness would be more accurate.
I'm scared to say this out loud, but as I sit here writing this in the middle of my second trimester, I have not yet experienced some of the things I struggled with last time, including really bad headaches, round ligament pain (only a little bit of that so far), and hip pain, especially while sleeping. I did start going to the chiropractor early on in this pregnancy and plan to continue, so hopefully that will help!
My energy levels have been much better throughout second trimester, but I'm still pretty wiped out by the end of the day! Unfortunately acid reflux and indigestion have been my biggest complaints so far, but it's manageable most days. Another weird pregnancy symptom that no one really talks about: constant congestion! Pregnancy causes you to swell in all areas, including your nasal cavity, which can lead to congestion, and unfortunately I experienced the same thing with Rhett.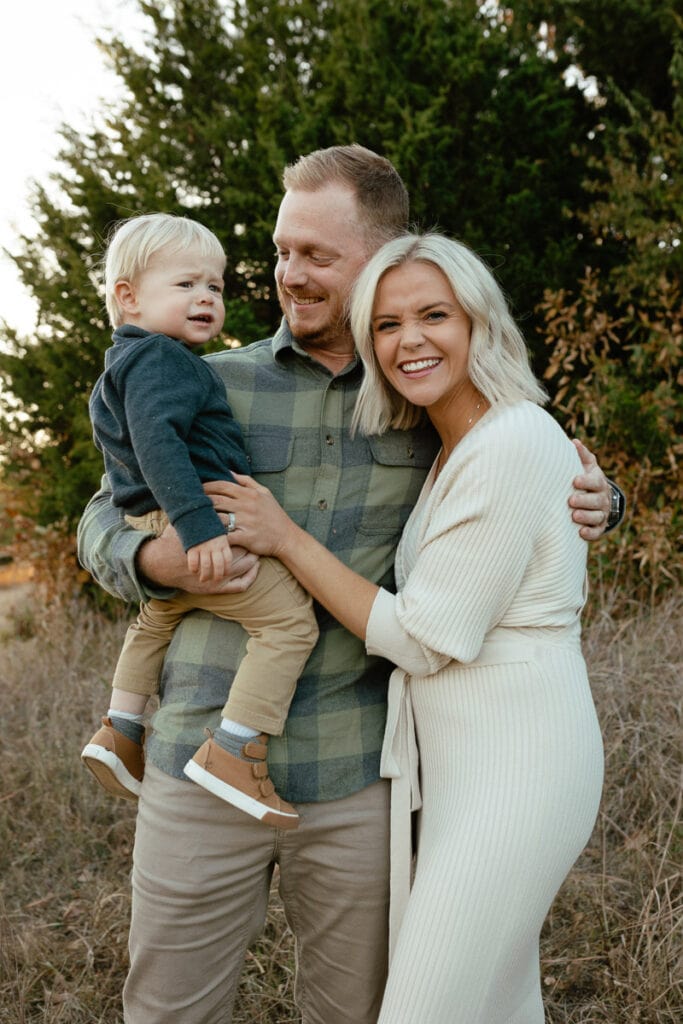 Thankfully, I've been able to stay pretty active with walks and strength workouts, and chasing my crazy toddler! Did I mention my belly grew MUCH faster this time? It showed up much earlier this time around and feels much larger than it did at this stage in my previous pregnancy, but I know this is common and normal! I actually love the pregnant belly and think I'll miss it, especially knowing this is very likely my last pregnancy.
how I felt when I learned the gender of baby #2
I shared this in a quick podcast episode as well, but I'll be honest – I was a little sad when I initially learned that this baby was another boy. Don't get me wrong; I absolutely LOVE being a boy mama to Rhett. It's truly the best thing ever.
However, I had this picture in my mind of having a boy and a girl, just like my family (my older brother, and then me), and getting to experience parenting one of each. My mom and I are super close, so I always envisioned having a girl and getting to have that special mother-daughter bond, too.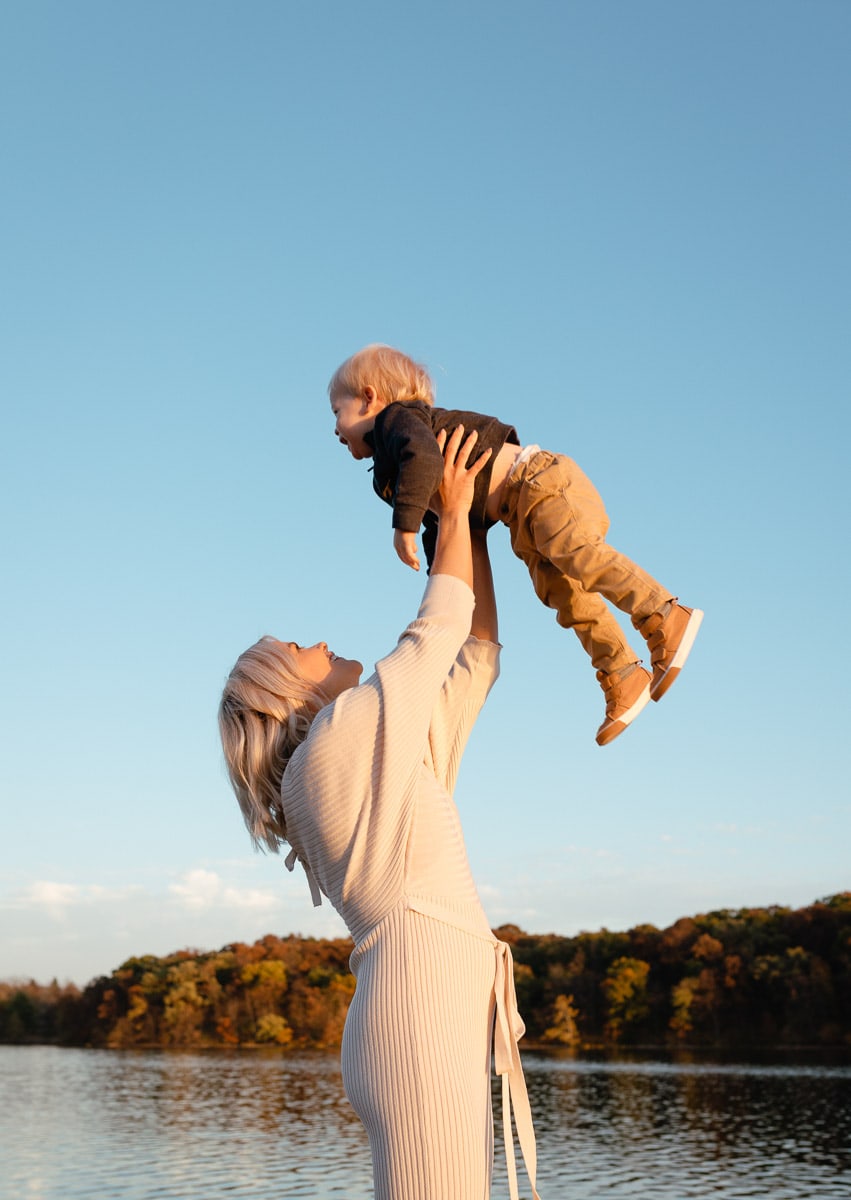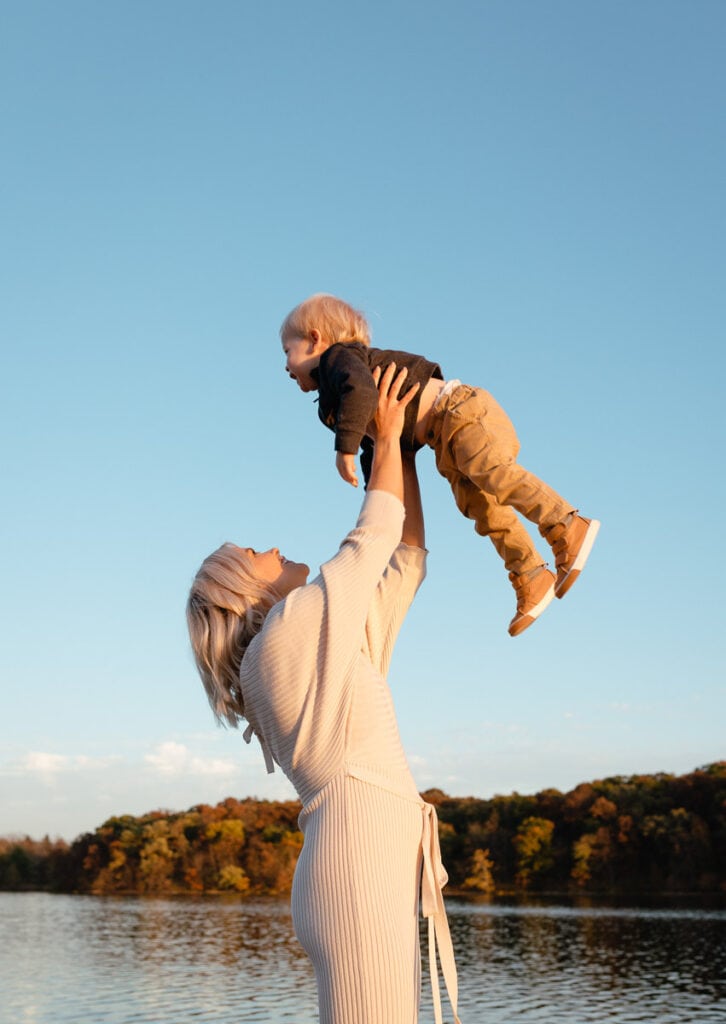 Good news: the sadness didn't last long. I still have brief moments of disappointment, but now I feel extremely excited and know it'll feel perfect and make sense once he's here. It will be so special to have two brothers who will hopefully be really close as they grow up together and have similar interests. There are pros and cons to every gender combination and every age gap, but after talking to lots of fellow boy mamas, I am confident it will be magical and amazing.
Also, it's nice having lots of hand-me-downs for baby boy #2 to wear! ; )
My only concern now is if this baby is as much of a mama's boy as Rhett! Selfishly, I would love that, because Rhett's snuggles are the absolute best, but I also know it'll be a challenge for him to share me. I'm sure we will figure it out with time!
baby #2's name! and how we decided on it
In case you missed it, I shared it on Instagram and we are naming this sweet boy Levi David Hutcheson. Naming your kiddos is HARD, but for whatever reason, choosing a name this time was exponentially harder! Maybe because at this point, we have so many friends with kids who have taken lots of other good names off the table, haha.
Either way, it was a tough decision, but ultimately, we decided on Levi and love it. We think it sounds great with Rhett. David is my dad's first name, so that's how we chose the middle!
Rhett's middle name is Wade, after my father-in-law, so it only felt right to represent both grandpa's in our boys' names!
how I've been feeling mentally and emotionally while expecting baby #2
Whether it's your first, second, or fifth child, pregnancy is emotional. First of all, hormones, but there are just so many changes happening along the way and things you are anticipating once baby arrives.
When it's your second, it's a different kind of emotional. At least, that has been the case for me. I'm mourning the fact that my time with Rhett as an only child is dwindling. I'm so incredibly grateful for all of the solo time we've had with him and this age gap really felt perfect for our family. (Rhett will be 2 years + 4 months at the time of Levi's due date).
However, that doesn't make it any less hard, and I don't know that you are ever fully ready to share your heart. That is, until baby arrives, and your heart just doubles in size – or so I'm told.
For the longest time after Rhett was born, I couldn't imagine EVER loving another baby like I loved him. It was impossible for me to even fathom. It wasn't until well over a year that I could open my heart and mind to the possibility of growing our family. I want to encourage other mamas not to rush themselves to try again or worry about anyone's timeline, but just really pay attention to when it feels right for YOU. You'll know.
So, while I am feeling very emotional about sharing my heart with another baby besides Rhett, I am also extremely excited. I know he will be such an amazing, loving big brother. I think he will want to be a big helper, too, and I'm thankful he will be at an age where he can communicate a lot of his needs with us so we can continue to be there for him as much as possible throughout this massive transition.
It's a bit of an emotional rollercoaster, and bittersweet, to say the least!
what I'm buying & what I'm skipping for baby 2
I've gotten a lot of questions from fellow moms who are pregnant with their second regarding things I'm purchasing for this baby in comparison to the first.
We are using as much of our baby stuff from last time as we possibly can, and as of now I'm not planning to get a bunch of new stuff! You can check out my Baby Registry must-haves post here for a list of items that I truly found to be necessary, helpful and worth having.
For this baby, the only new things I'm planning to get (as of now) are:
New baby carrier (I think I'll be wearing this guy around a lot more than I did Rhett!)
Elvie Stride breast pump (I used the original Elvie last time)
Another Hatch sound machine (we have and love for Rhett)
Some newborn clothes (but using as many hand-me-downs as possible)
Diapers, of course
Some new pacifiers / Wubbanubs
Nursery furniture (purchased a new crib + dresser; reusing recliner/glider from Rhett's room)
Purchased a split screen baby monitor
We will be reusing the bottles we used last time, burp rags, car seat and stroller, bedside bassinet, swaddles, loungers, blankets, and more!
We are also planning to borrow a baby swing from my brother and sister-in-law like we did for Rhett. Borrowing or getting gently used stuff is such a great way to save money, especially on items like this that they only use for a few months!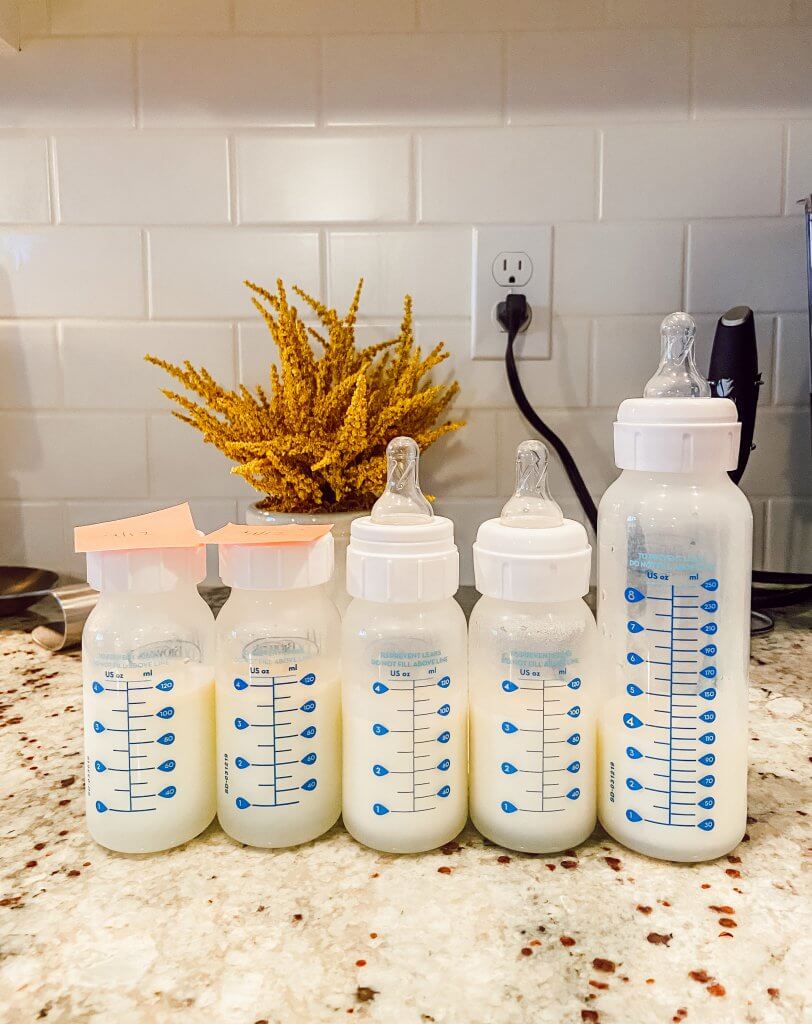 prenatal appointments during this pregnancy
When I first found out I was pregnant, I did go in for blood work early on to confirm hCG and progesterone levels and ensure those were increasing as they should.
Around 11-12 weeks, I did NIPT blood testing again, which tests for a variety of genetic abnormalities and also reveals the sex of the baby.
My first appointment with my OB/GYN was around the 8 week mark, and in your first trimester you typically see them every 4 weeks, unless there is an indication to see them sooner. I was able to get a few ultrasounds in my first trimester as well, which was helpful for my anxiety, since I do have a history of miscarriage.
My next big appointment was the anatomy scan which fell around the 18-19 week mark (typically around 20 weeks) due to the holidays, but this is the big, thorough ultrasound where they check for all kinds of things and any possible abnormalities. Thankfully, we saw a healthy, growing baby on that check and the sonographer had no concerns to note. We could breathe a big sigh of relief!
Now that I'm around the 24 week mark, I'm anticipating the glucose test which will check for gestational diabetes, and this happens around 28 weeks, or the beginning of the third trimester.
If you are in the Kansas City area and looking for an OB/GYN, check out my post with tips on how to find an OB/GYN that's right for you!
AdventHealth Kansas City Resources
I love so many things about AdventHealth Kansas City, but I especially love how many resources they have available to support moms and all parents throughout this life-changing journey.
First, they have maternity navigators available during pregnancy to help you feel prepared for labor and delivery and the birth process. These are OB nurses who are there to answer your individual questions as your due date gets closer! Once you are 32 weeks along, you can schedule your one-hour appointment with a maternity navigator to discuss your birth plan and vision for your delivery, discuss any classes you might be interested in taking, complete admission paperwork in advance, tour the AdventHealth Birth Center, and more!
Learn more about the maternity navigators here.
Another amazing resource they have is something called AdventHealth ParentCare. With ParentCare, families can receive personalized Coaching, Advice, Resources and Education to make raising your little ones less stressful, and more joyful! This is a place you can turn to get answers from experts regarding your child's behaviors and other questions that inevitably come up as they grow into little humans!
ParentCare provides access to discipline solutions including Behavior Checker®, parenting classes and the ability to connect one-on-one with AdventHealth experts who can guide you through the parenting journey.
Learn more about this new resource here.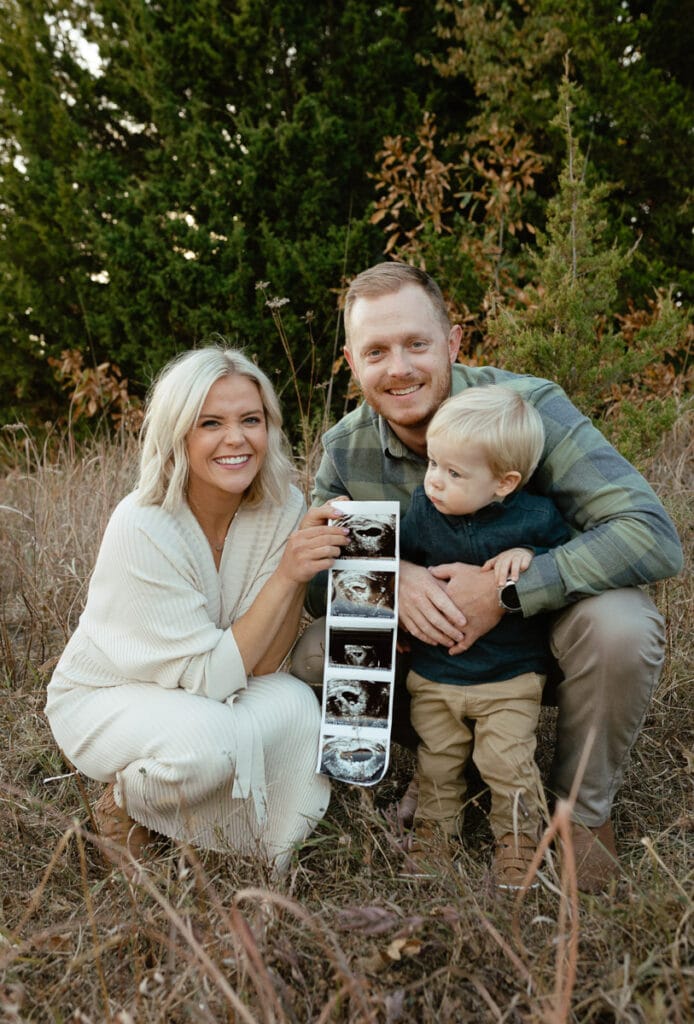 I delivered Rhett at the AdventHealth Shawnee Mission location in January 2021 and we were blown away by the quality of care we received while we were there. I will be delivering there again with baby Levi, and having that previous positive experience gives me so much peace of mind. Even though I can't predict what my labor and delivery will look like this time around, I know I will be in great hands with the AdventHealth Shawnee Mission care team no matter what.
AdventHealth Kansas City has recently opened another hospital in South Overland Park that includes a birth center as well! The facility as a whole is so beautiful and has some amazing resources to offer their patients, including parents-to-be. They have spacious delivery rooms and what sets this location apart is that labor, delivery and recovery are all in one room, so you don't have to move around during your stay (unless you have a C-section). Most of their rooms also have a tub available for mamas who want to do a water birth, while others have standing showers. You can learn more about their new hospital in South Overland Park here.
Past AdventHealth Blog Posts:
Check out some of these blog posts I've shared in the past in partnership with AdventHealth Kansas City if you're interested in learning more.
My Birth Story (also includes some information about our birth experience at AdventHealth Shawnee Mission Birth Center!)
previous pregnancy/postpartum blog posts:
If you are currently expecting or postpartum, you might find some of these older blog posts helpful!
I hope this post on what to expect when you're expecting baby #2 was helpful! If you have any questions, feel free to leave a comment below, DM me on Instagram or shoot me an email at [email protected]. If you have any questions specifically regarding AdventHealth Kansas City resources, click here!
Thanks so much for reading,
Shanna